Brian Eisnor, Lead Pneumatic Tube Technician, UMass Memorial Medical Center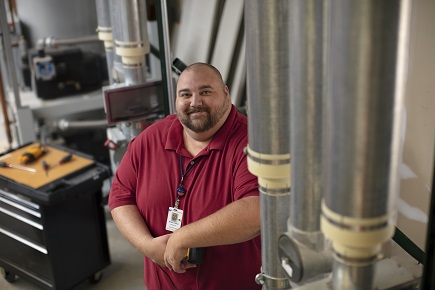 For me, being responsive is really just about responding to downtimes and completing repairs as quickly as possible — whether during office hours or when I'm on call. People appreciate that.
I think the Standards of Respect are important because we all feel valued when someone shows us respect and treats us as an equal. The standards outline how we as people should be treated — even when we have different opinions or cultural beliefs. They help us work better with others.
I was nominated for this, but there are a lot of people in my department who could easily have been nominated instead of me. I'm honored to take part in something like this. It speaks to the type of workplace we have that so many people have welcomed the Standards of Respect. It's nice to see that because treating others with respect is so important for an organization like ours.
Meet our other caregivers at everyoneeveryday.org.
Follow Us on Social
Read The CEO's Blog