Tamara Lundi, Community Healthlink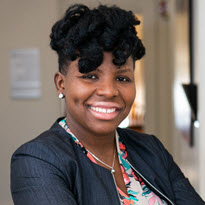 As the newly appointed President of Community Healthlink (CHL), which is the only behavioral health care organization that is part of the UMass Memorial Health Care system, Tamara Lundi possesses a unique blend of both business leadership and clinical acumen, having worked for more than 10 years in the human services field in various capacities including working as a direct care worker, licensed drug and alcohol counselor, and a licensed certified social worker.
In January of this year when the President of CHL left the position, it was without question to the senior leadership team at UMass Memorial and the Board of Directors of CHL that Tamara was the right person to take the leadership reins. "We all felt that Tamara has the skills, leadership ability and other attributes necessary to drive the organization forward," said Doug Brown, Chief Administrative Officer and President of UMass Memorial Community Hospitals, Inc. "And that is exactly what she has done in a short amount of time — the last six months of which has been to lead an organization dedicated to an extremely vulnerable population during a world-wide pandemic!"
Before the COVID crisis, Tamara hit the ground running as Interim President. To enhance CHL's fiscal health, Tamara implemented plans to increase revenue, decrease losses, and improve efficiency amounting to $2.2 million and led efforts to successfully reverse lost claims that amounted to $1 million — all of which significantly improved CHL's bottom line. She also provided direct oversight for 24-hour inpatient substance use programs and 24- hour mental health residential group homes (approximately 20 separate programs) while conducting a search for two separate vice presidents to fill these important roles. 
In late March when the COVID-19 crisis started, Tamara led her team through one of the most challenging times that any leader could endure. Shutting down services to people who have behavioral health or substance use issues was not an option for CHL during the COVID crisis. Under Tamara's leadership, the CHL team quickly took action to continue to serve their clients while keeping them safe from the spread of the virus. For example, Tamara made the decision to swiftly implement a telehealth platform so that their outpatient clients could use phone or video to continue treatment sessions as needed. For those clients who needed to come to one of CHL's on-site locations, screening tents were set up at these locations to properly screen individuals before entry. And the decision was made to continue the inpatient residential programs but with rigorous safety protocols put into place.
"We at UMass Memorial Health Care and Community Healthlink are very lucky to have Tamara as one of our up-and-coming leaders," said Brown. "Tamara's passion, drive, knowledge and empathy for others has made her an effective leader and an outstanding human being, whom we all enjoy working with to move our organization forward into the future."