Dominic Nompleggi, MD, Gastroenterology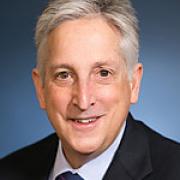 Dr. Dominic Nompleggi has served at UMass Memorial Health Care since 1991. From 1992-1999, he was one of the founding faculty of the Physician, Patient and Society course in the Medical School, the introduction to clinical medicine course in the first and second year.
"In 1999, shortly after assuming the Chair of Medicine, I was asked to serve as the Interim Director of the Gastroenterology Division while a national search took place. In 2000 the new Chief asked me to assume a new position as Clinical Chief of GI. I did that until 2004 and was invited to take over as Chief of GI."
During his time as Chief, the clinical operations of the division has grown. The division had three endoscopy rooms when Dr. Nompleggi assumed the role and now has six standard rooms and three endoscopy rooms in the OR for advanced procedures. Dr. Nompleggi stepped down as Chief in September of 2020 due to health reasons and have stayed on as an advisor to Christopher Marshall, the Interim Chief. 
"The many responsibilities I had as Chief made it clear that I needed to better understand clinical operations and with Dr. Steve Tosi's, help I applied for a position on the Board, which I have held since 2016. Dr. Tosi also asked me to serve on the Finance Committee and the Claims Committee.  Over the last four years, I have seen the clinical operations grow at a faster rate than I have seen in my 30 years on the faculty.
Despite the many challenges it faces, the clinical system continues to prosper and continually works to meet the demands of patients in Central Massachusetts. I think being a part of this, in any small way, is rewarding and worthwhile. The system, despite many changes, continues to flourish as a result of Steve Tosi and Eric Dickson's work and I look forward to assisting Dr. Schaal in whatever capacity is necessary."