Ricardo Bello, MD, PhD, Cardiac Surgery
D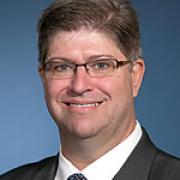 r. Ricardo Bello graduated from Johns Hopkins University with a BS degree in biomedical engineering.  Following the completion of his undergraduate degree, he returned to his hometown of Miami, FL where he earned his MD and PhD. degrees.  He went on to complete his internship and residency in General Surgery at the Mount Sinai Hospital in New York City. He completed his fellowship training in Cardiothoracic Surgery at Montefiore Hospital and, following his Board Certification, continued to work there for approximately 10 years. 
Along the way, he served as the Department of Cardiothoracic Surgery Quality Officer and Director of the Thoracic Aortic Surgery program. In 2016, he came to UMass Memorial Medical Center where he joined the Division of Cardiac Surgery. In addition to his surgical practice, he serves as the Quality Officer for the Division of Cardiac Surgery and is also involved in General Surgery resident.
He currently serves on multiple hospital committees. Throughout most of his career, Dr. Bello's contributions have been at the department and division levels of an organization. "It's my belief that more impactful contributions can be made through involvement at multiple levels in an organization," says Dr. Bello. It was this premise, that ultimately led to his appointment to the UMass Memorial Medical Group Board of Trustees in June 2019 and the Governance Committee of the UMass Memorial Medical Group Board Board in September 2019.
Dr. Bello currently resides in Northborough, MA where he lives with his wife of 21 years and his 17-year old son.