Katiria Diaz-Aviles, Outpatient Substance Use Clinician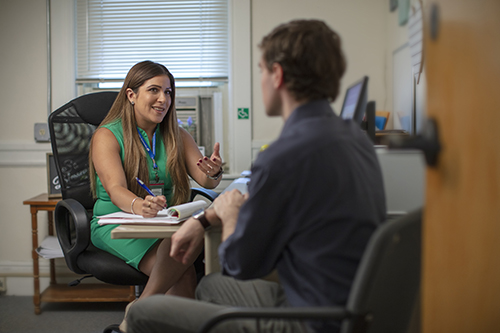 The most important thing for me about working at UMass Memorial is its diversity and commitment to cultural awareness. We see everyone as important and we try to find a way to help them.
In my work, I always try to have empathy and be kind to both my clients and my colleagues. I see the human being and their needs more than anything. I value my clients and their trust in us. I guess it's just part of my personality — to respect and have empathy.
I think the Standards of Respect are important because quality and change start with respect. If you respect everything about others (their needs, beliefs, background, etc.), you will receive the same in return. The Standards of Respect at UMass Memorial remind me to take a moment because whether they are a co-worker or a patient, you have to remember that you don't necessarily know their story or what they are going through.
Meet our other caregivers at everyoneeveryday.org.