Amanda Romine-Nelson, Clinical Quality Manager, UMass Memorial – Marlborough Hospital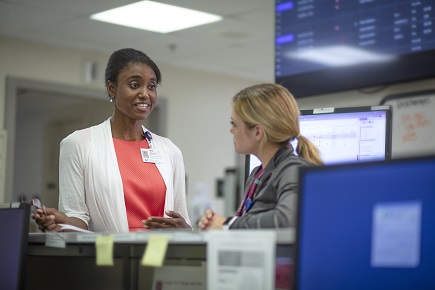 The biggest thing I do to be responsive is ask, "What's the best way to get this information to you?" When I ask that question, I'm giving them an opportunity to express their needs and desires. Another part of being responsive is good follow-up — even if you don't have an answer yet. Be real about it. Face it head-on and tell people where you are. They will respect that.
Your mindset drives your behavior. The Standards of Respect help people focus more on others and ask, what am I doing to help those around me? It changes the focus from me to everyone else. Most of us entered the health care industry because we wanted to help others. The Standards of Respect realign your focus to where it should be — how you feel and how you want others to feel.
Self-reflection is important. When I lay my head on the pillow at night, I think about how my actions or words affected others.
Meet our other caregivers at everyoneeveryday.org.