Jimmy Escobales, Facilities, UMass Memorial HealthAlliance-Clinton Hospital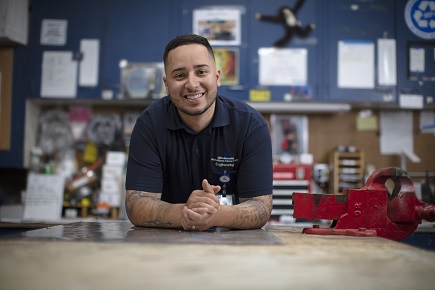 What I find most rewarding is when I know I've finished a job/work order with passion and dedication, and when the patient or caregiver notices the effort. It's my job to make sure by the time I leave, everyone is satisfied and feels better about the situation.
In the simplest terms, I am there when you need me. This goes for patients as well as caregivers. I'm on call 24/7 on alternate weeks. We are called in during snowstorms, rain, power outages, fire alarms ... we respond to them all. Being responsive is remaining calm and cheerful while straightening out the problem, and making sure patients and co-workers feel cared for and respected.
A while back, I found this quote online by author Jonathan Safran Foer: "Not responding is a response — we are equally responsible for what we don't do." Anybody can ask me any question, day or night. My advice to others? No matter what the situation, being responsive can solve many problems and shows we CARE!  
If you could have one superpower, what would it be? I would choose to have Superman's strength. Who wouldn't want to be able to pick up anything in the palm of their hand with no effort?
Meet our other caregivers at everyoneeveryday.org.