Michael Hirsch, MD, Surgeon-in-Chief, Pediatric Surgery, UMass Memorial Medical Center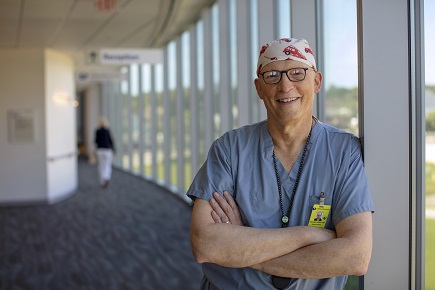 Listening helps me give families the information they need to process their child's illness or procedure. I try to describe medical conditions or operations without overcomplicating things. Less is more. I try to keep things simple without being condescending and let the families and the patients themselves (if they're older children) pepper me with questions. What they're saying will give you a sense of what that family values most, and that will give you a lot of direction in providing care.
It's human nature: People need to be heard. This goes for our colleagues, too. Listening is an acknowledgement of the other person's value. Give them your time and your attention, in an undistracted way. Sit with people, look them in the eye, and give them honest answers — if they're looking for answers. But sometimes they just want you to sit there and take it all in, and that's OK too.
If you could have a superpower, what would it be? I would like to be Pete Alonso, a rookie for the New York Mets, who just won the Mets' single-season record with over 50 home runs. That kid can hit!
Meet our other caregivers at everyoneeveryday.org.