Eric W. Dickson MD, MHCM, FACEP, Named as UMass Memorial Health Care President and Chief Executive Officer
Experienced Health Care Leader and Practicing Emergency Department Physician Brings Expertise and Community Knowledge
WORCESTER, MA – UMass Memorial Health Care, the largest health care system in Central New England and the clinical partner of the University of Massachusetts Medical School, today announced that Dr. Eric W. Dickson, MHCM, FACEP has been named as President and Chief Executive Officer. Dr. Dickson succeeds John O'Brien in those positions. The appointment is effective February 25. Mr. O'Brien will remain with UMass Memorial Health Care for several weeks to help ensure a seamless transition to Dr. Dickson's leadership.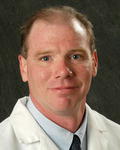 Dr. Dickson, 46, currently serves as president UMass Memorial Medical Group and senior associate dean at the University of Massachusetts Medical School. The UMass Memorial Medical Group is a subsidiary of UMass Memorial Health Care, Inc. UMass Memorial Medical Group, Inc. is a 1,060-physician, 2,200-employee multidisciplinary medical group located in Central Massachusetts, with revenue of over $460 million. The medical group's physicians currently practice in 12 hospitals and see more than 1,200,000 patients per year in facility-based and office-based outpatient practices.
In addition, Dr. Dickson is a professor of emergency medicine at the University of Massachusetts Medical School and a practicing emergency department physician at UMass Memorial Medical Center. He also is a faculty member at the Institute of Healthcare Improvement in Cambridge, MA.
Earlier in his career, Dr. Dickson served in a variety of clinical and senior management roles at the University of Iowa Hospitals and Clinics, a 700 bed health care system with nearly a billion dollars in revenue, from 2003 to 2009, including his last position as interim chief operating officer from 2008 to 2009, responsible for about 3,000 employees.
He was an emergency room physician at UMass-Memorial from 1996 to 2003 as well as director of emergency medicine research at the University of Massachusetts Medical School from 1998 to 2003. Dr. Dickson served in the United States Army Reserve from 1985 to 1992 as a combat medic and respiratory therapist.
David Bennett, chair of UMass Memorial Health Care's Board of Trustees, said: "Dr. Dickson is an ideal chief executive for UMass Memorial Health Care at this time in the organization's history, taking the helm as the industry itself is undergoing transformational change. He has all the requisite skills to bring this organization to the next level, including a comprehensive understanding of a new healthcare system predicated on value, not volume of services. His extensive quality improvement and process improvement experience well equips him for a future state that will demand greater efficiency while improving the patient's experience. As a physician, Dr. Dickson understands the importance of constantly striving to provide the highest-quality care for the Central New England communities UMass Memorial serves. And as the president of UMass Memorial Medical Group, Dr. Dickson understands that the organization must continue to take the difficult but necessary steps to ensure that we provide that care in the most efficient, affordable and safest manner possible.
"The entire UMass Memorial organization, its physicians, nurses, care givers and staff – and, most importantly the communities we serve – will benefit from Dr. Dickson's leadership. He is an exceptional individual known for both careful judgment and disciplined action, and we are delighted that he will be serving the health care system in this new and expanded role."
Mr. Bennett continued: "The Board would like to thank John O'Brien for his dedication and service to UMass Memorial Health Care over the past decade. John has been unafraid to take on the challenge of transforming UMass Memorial for the future. We will continue to build on that work under Dr. Dickson's leadership. We wish John the best as he focuses on a variety of new commitments in the non-profit and public service sectors."
Michael F. Collins, MD, Chancellor of the University of Massachusetts Medical School, said: "The appointment of Dr. Dickson ushers in a new era for UMass Memorial Health Care and its partnership with our great public medical school. We look forward to working with Dr. Dickson to build on our academic health science center's unyielding commitment to research, education, and exceptional care for our patients. As a graduate of our medical school, and an accomplished physician leader, Dr. Dickson is well suited to lead UMass Memorial Health Care into the future."
Outgoing president and chief executive officer O'Brien said: "Having worked with Dr. Dickson for the past several years, I can say from experience that he has a clear vision of what it takes to ensure UMass Memorial continues to be a great health care system for our community. Healthcare is undergoing its greatest transformation in the past 50 years. The skill sets needed to navigate the unchartered waters ahead will be much different than the skill set of my generation. Dr. Dickson has the leadership, business, and personal skills to navigate the organization at a time of industry challenge and opportunity. It's been a personal pleasure working with Dr. Dickson, and knowing his ability to promote a strong sense of team based upon mutual respect and a shared vision, I truly believe UMass Memorial will be well served under his direction."
Dr. Dickson said: "I am deeply honored to become the next leader of this great organization. As someone who grew up in Massachusetts, graduated from the University of Massachusetts Medical School, spent over a decade working in the UMass Memorial organization as a physician, manager and professor, I am well prepared to help navigate through the evolving health care landscape. My vision for this organization is to make UMass Memorial the best place in America to get care and the best place to give care. Strip away all the buildings, the financial projections and the marketing logos, and health care is fundamentally about one group of human beings helping another during their most desperate hours. Under my leadership UMass Memorial is going to re-dedicate itself to be an organization focused first and foremost on the health and wellbeing of the patients we serve and the people who care for them in a financially responsible manner."
Dr. Dickson graduated from Merrimack College (BA, Biology, 1991), University of Massachusetts Medical School (MD, 1995) and Harvard University School of Public Health (MS, Health Care Management, 2007). Dr. Dickson grew up in Massachusetts and currently lives with his wife, Cathy, also an emergency physician practicing at Health Alliance Hospital in Leominster and three children in Princeton, MA. He serves on the board of trustees of both Clinton Hospital and the Worcester County Food Bank.
About UMass Memorial Health Care
UMass Memorial Health Care is Central Massachusetts' largest not-for-profit health care delivery system, covering the complete health care continuum with UMass Memorial Medical Center, its academic medical center, member and affiliated community hospitals, freestanding primary care practices, ambulatory outpatient clinics, a rehabilitation group and mental health services. UMass Memorial is the clinical partner of the University of Massachusetts Medical School. To learn more about UMass Memorial, please visit www.umassmemorial.org, Facebook, Twitter and YouTube.
For all media inquiries contact our media relations department; email media@umassmemorial.org or call 508-793-5726.