Memorial Campus
Setting things straight
Patients and visitors will now find easier access to a new prayer and meditation space at the Memorial Campus of UMass Memorial Medical Center. A new corridor and updates to the nondenominational chapel were completed in fall 2017 after nearly six months of construction.
A new 65-foot long pathway on East 1 extends the main corridor from the east to west buildings. The corridor now flows in a straight line, rather than the previous zigzag, making it easier for all to navigate. Its cream-colored walls showcase artwork from local artists. Just off this main corridor is the nondenominational chapel, which now features a new prayer and meditation space.
In addition, two new ADA-compliant restrooms have been completed on Memorial 1 and another two on South 1 are underway. Hallway signage used on the Ground Floor has been updated and additional improvements will be made this spring.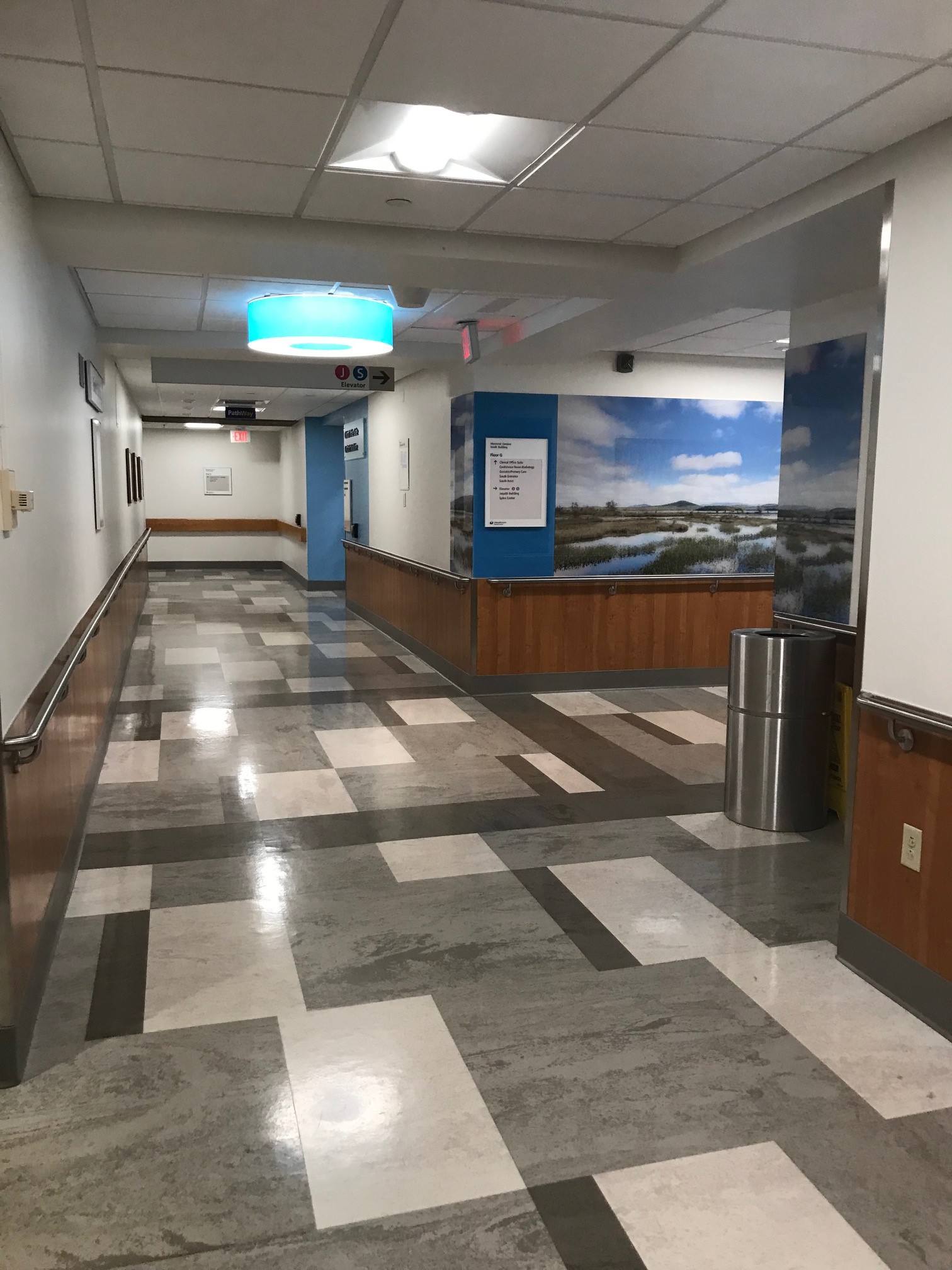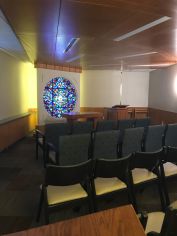 Renovation goes beyond intended needs
Originally, the renovation of West 1 on the Memorial Campus was to serve as a temporary home for patients and staff while the renovations on South 6 were underway. However, the staff quickly realized that these renovated rooms could help with an immediate need for private rooms for some Emergency Department patients.
"This effort was remarkable," said Lisa Gillum, associate chief nursing officer. "A small team of great leaders came together from various departments to quickly focus on a common goal: opening the initial 12 private telemetry rooms to improve patient flow from the ED and increase private room availability."
West 1 opened in January 2018; West 2 was also completed recently. These floors are 20-bed medical/surgical units with private rooms.
University Campus
Construction of nine new private patient rooms is underway on H7 West. This work will continue into the spring. As part of this project, a new team station will also be built.
After these spaces have been completed and approved, construction of two new ADA-compliant private patient rooms in the southeast corridor will begin.