New Ambassadors to Receive Training at UMass Memorial Medical Center
Drunk Goggles and X the Text activities planned with The Allstate Foundation
Teen Drive* vehicle with computer simulators available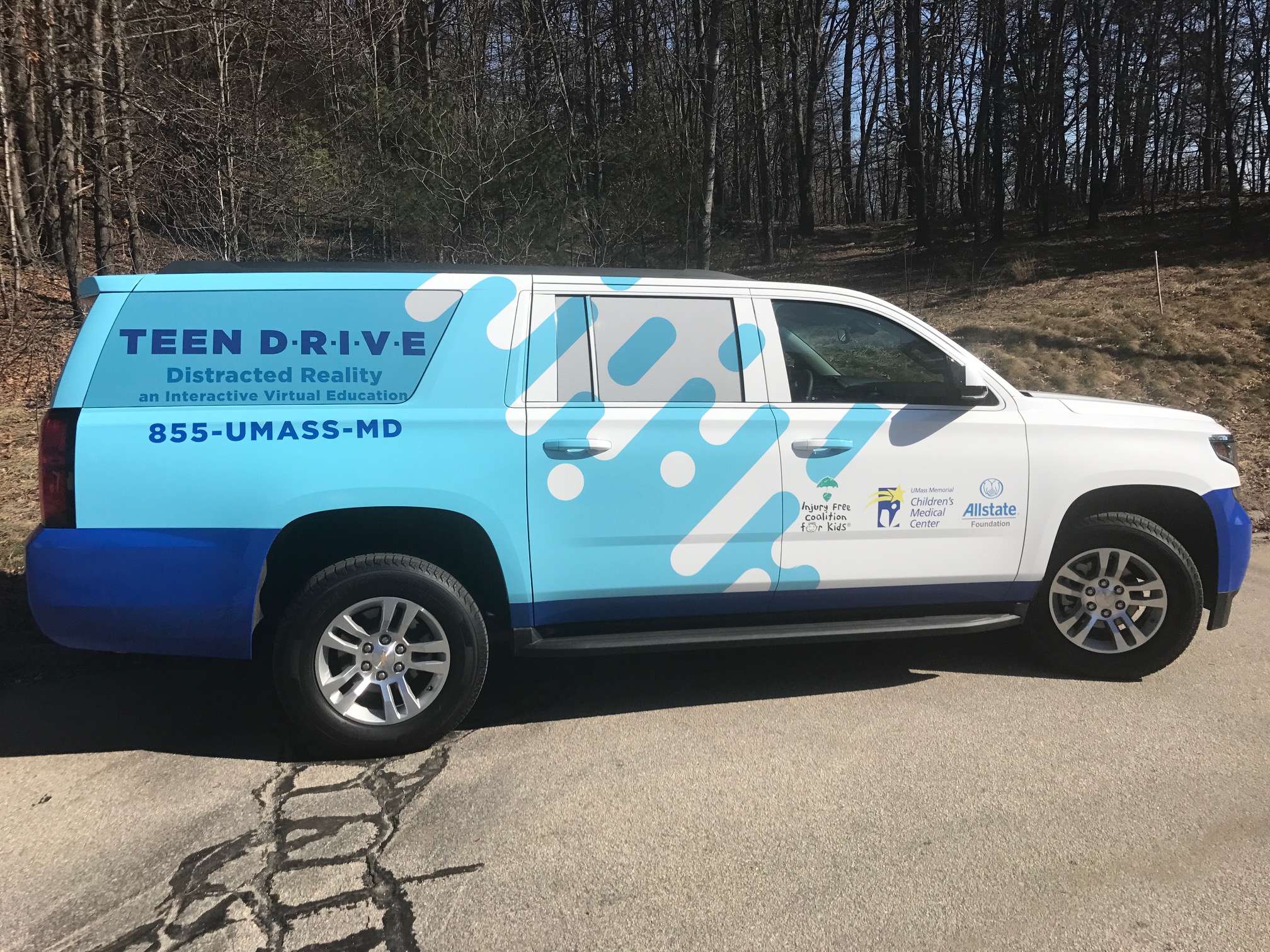 WHO:   Students and teachers from Acton/Boxboro, Andover, Burncoat, Shephard Hill, Sutton, West Boylston and Wilmington who will become Safe Driver Ambassadors at their respective schools as well as staff from UMass Memorial and The Allstate Foundation, which have partnered on youth empowerment and safe driving initiatives since 2012
WHAT:  Safe Driving Ambassador Training provided by UMass Memorial Medical Center and the Allstate Foundation's Good Starts Young program.  Students and teachers will tour parts of the Medical Center, including the trauma bays and EMS; as well as hear from physicians, clinical experts and Allstate personnel; and participate in several activities
WHEN:  Monday, October 1, 8:30 am to 1:30 pm (photo ops 11-11:50 am)
WHERE: UMass Memorial Medical Center, University Campus, Faculty Conference Room, 55 Lake Ave. North, Worcester
WHY:  Fact: Teens are disproportionately injured or killed in motor vehicle accidents. This Safe Driver Ambassador training aims to get buy-in from teens by educating and inspiring them to be passionate advocates for safe driving. This half-day program will provide the tools and ideas for them to make a difference at their schools by being able to offer three activities, events or campaigns to fellow students. 
From 11 -11:50 am participants will rotate through these activities:
Drunk goggles - participants rotate through different activities while wearing the "fatal vision" goggles that simulate impairment.
"X the Text"- A train-the-trainer activity facilitated by Allstate Foundation. "X the Text" is a campaign to pledge not to text and drive.
Distracted Driving Turn 'n Learn Challenge - A game that teaches participants about their own susceptibility to distraction and how to develop strategies for becoming more attentive and safer drivers through trivia and role playing.
Teen DRIVE (Distracted Reality and Interactive Virtual Education) is a UMass Memorialprogram funded by Allstate Foundation Good Starts Young®. This unique program teaches young drivers about the risks associated with inexperienced driving through a computer simulated program called One Simple Decision©. The driving simulators mimic driving with distractions or with impaired judgment through the first-person experience. 
The Teen DRIVE exhibit is a Chevrolet Suburban – housing two driving simulators in the back seats—complete with computer screens, steering wheels, gas and brake pedals and of course, seatbelts. Teen DRIVE travels to high schools throughout Massachusetts, free of charge, to teach young people about the importance of safe driving and passenger habits.
More than 5,000 young people have experienced Teen DRIVE at schools and venues across Massachusetts since 2010.
STATS:   The risk of motor vehicle crashes is higher among 16-to 19-year olds than among any other age group. Per mile driven, they are four times more likely than older drivers to crash (IIHS 2005).
In 2015, 2,333 teens in the U.S. ages 16 to19 were killed and 235,845 were treated in emergency departments for injuries suffered in motor vehicle crashes. That means that six teens ages 16 to 19 died every day from motor vehicle injuries. (CDC)