Cardiovascular Connected Health Care
It's amazing how technology can impact a healthy lifestyle. From wearable activity trackers to mobile apps, the world seems to be merging health care and technological advances to improve the well-being of individuals. Our caregivers at the Heart and Vascular Center at UMass Memorial Medical Center in Worcester, MA, are on the forefront of some incredible advances that bring patients and technology together. 
Connected Cardiovascular Health Care is a multidisciplinary team focused on using electronic and mobile health resources to improve your well-being. Applying personal health technologies, including mobile health devices, remote monitoring, smartphones, and novel sensors, we are dedicated to discovering and validating new technologies that empower patients to live longer, fuller, and healthier lives.

Why is Cardiovascular Connected Health Care Important?
For our heart and vascular team, connected health is the way we integrate technology, electronic health records, smart devices (e.g., smartphones), remote monitoring devices (e.g., wearable heart failure monitors), personal health trackers, and network devices to help patients, health care providers, and family members better manage chronic cardiovascular conditions, maintain health, and improve adherence, engagement, and clinical outcomes.
But, digital health isn't just about "cool tech." Our program can help individuals or institutions manage the complexities of creating and implementing connected heart health programs. Specifically, we provide consultative services intended to implement technology-based solutions to:
Engage patients and providers for more productive participation in medical decision-making
Engage individuals to better manage their own health and wellness
Integrate new technology into existing clinical workflows
Ensure compliance with existing federal and state regulations
Build business cases to obtain institutional support for connected health programs
Evaluate and validate connected health solutions
Patient Wellness Programs
Our heart patients benefit from several connected health initiatives:
CardioMEMS - A remote monitoring program for heart failure patients 
My Care Team - An online diabetes management system that connects patients with their care providers 
Symptom Checker - A free app featuring a symptom checker, dosage charts, and links to your patient portal and appointment information
Center for mHealth and Social Media - UMass Medical School program looking at the science of technology for health behavior change
Patient portal - Web-based tool that connects patients with their providers
Health Library- Access to podcasts, blogs, videos, and articles, including a center dedicated to heart health
eNewsletters - News and updates related to heart health, diabetes and orthopedics
Simply Well blog - Health tips, recipes and more to keep you healthy and well
Research - Database to connect patients with clinical trials 
One of Healthgrades America's 100 Best Hospitals for Cardiac Care eight years in a row.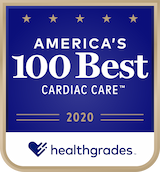 Recipient of the Healthgrades Cardiac Care Excellence Award for ten years in a row.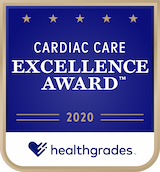 Recipient of Healthgrades Coronary Intervention Excellence Award for 11 years in a row.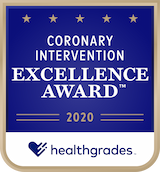 First-time recipient of the Cardiac Surgery Excellence Award.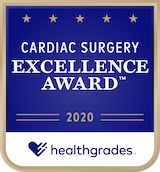 One of Healthgrades 50 Best Hospitals for Cardiac Surgery five years in a row.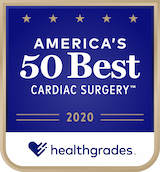 Recipient of the American Heart Association's Get With the Guidelines Award