Tammy Wylie, RN, Neurology, UMass Memorial Medical Center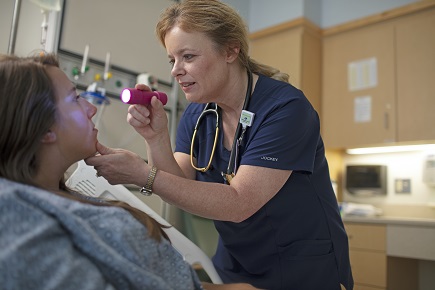 I've been at UMass Memorial for 15 years and I've worked on the same floor the entire time. I love being a nurse and I love my team. We're a cohesive bunch that gets along and communicates well.
When a co-worker or patient is having a hard time, I sit down with them and listen. Being educated and informed eases anxiety for everyone. I think education is a huge part of communication. Follow-through is also critical. If you say you're going to do something, do it. And, if for some reason you can't, let the person know.
The Standards of Respect are important in every aspect of life, not just at UMass Memorial. They serve as a reminder to be mindful and be a good person. They also enable us to provide better patient care, which results in better patient outcomes.
Meet our other caregivers at everyoneeveryday.org.