Central MA OB/GYN Associates
D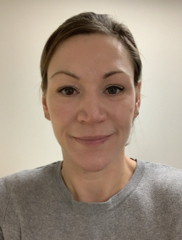 r. Celeste Straight is an OB/GYN attending physician with Central Mass OB/GYN, UMass Memorial Medical Group/Community Medical Group.
"I specialize in Women's Health as a general Obstetrician and Gynecologic Surgeon and am honored to advocate for Women's health and reproductive rights through my role at the Medical Group. Since starting in my role as an attending, I have enjoyed caring for my patients, resident, medical student and advanced practitioner education. In 2019 I was afforded the opportunity, through UMass Memorial and WPI, to participate in the Physician Leadership Development program.
I have served on the Board of Trustees as an appointed trustee and member of the Finance Committee since September 2019.
I was honored to be offered to serve on the Board as a representative member of the Community Medical Group. It aligns well with my desire to pursue a career of lifelong learning — and this is certainly new territory for me! I am so proud of UMass Memorial Health Care, its leadership, and every caregiver as we navigate together through the challenges of a global pandemic and a cultural and racial awakening, pursuing equity for all members of our community."