For UMass Memorial Medical Group Patients
UMass Memorial Medical Group is committed to the safety of our patients, visitors and staff at all times and especially throughout the duration of the COVID-19 pandemic. Hospitals must meet certain criteria and attest to their compliance with these criteria in order to continue operations in Phase 2 of the opening plan. 
The attached attestation represents our statement that we are in compliance with the criteria, determined by the Commonwealth, designed to ensure the safe and gradual reopening of health care services. For more information concerning the Commonwealth's reopening plan please visit the website below. 
About the UMass Memorial Medical Group
UMass Memorial Medical Group is a dedicated, multispecialty network of more than 1,100 doctors who serve Worcester and central Massachusetts. We're one of the largest group medical practices on the East Coast.
We also are the clinical partner of University of Massachusetts Medical School. Our academic connections allow us to constantly provide leading-edge care to you, our patients.
As members of the UMass Memorial Health Care system, our doctors offer day-to-day health care to patients. We also offer specialty care in areas such as cardiology, orthopedics, cancer, surgery, women's health and children's medical services. 
We see patients in more than 70 medical offices, plus:
Three member hospitals and eight affiliated hospitals, including the nationally renowned UMass Memorial Medical Center
UMass Memorial Children's Medical Center, central Massachusetts' only children's hospital within a hospital
Three rehabilitation centers
Five community health centers
Seven urgent care clinics
Twenty-five nursing homes
Learn more about our locations.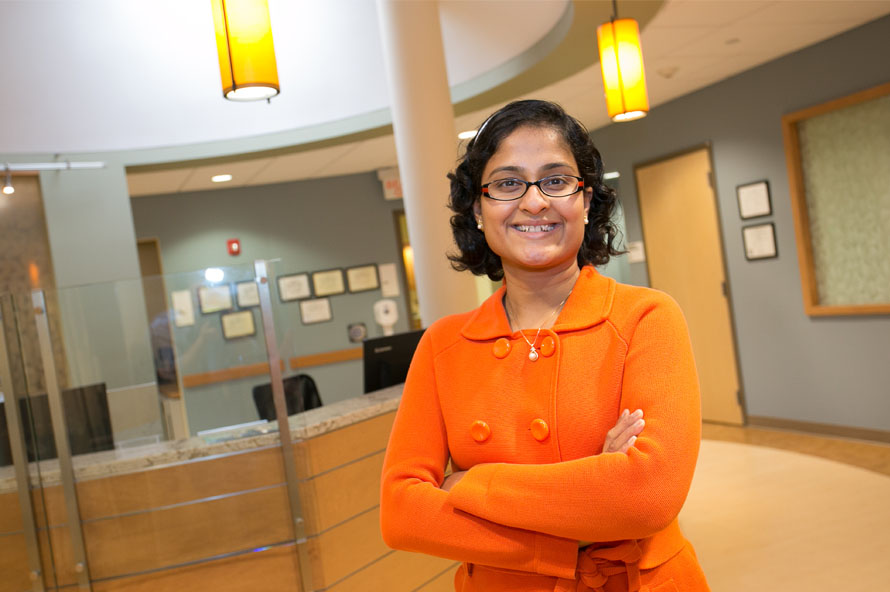 Why Choose a UMass Memorial Medical Group Doctor?
Our doctors give you the best of two health care worlds. First, our providers are caring, personable professionals. Second, as UMass Medical School faculty members, they're experts on the latest health care research and treatment options. Meet our UMass Memorial Medical Group doctors.
When you choose one of our doctors, you can expect:
Priority care: Our doctors always take extra time to devote their attention to you. They work with us because they share our mission of focusing on your health and well-being. Our talented support staff works hard in the background to make sure our doctors can focus on you and not be bogged down by administrative tasks.
Community commitment: We work hard to ensure that Massachusetts residents see primary care providers and specialists more quickly than ever before. We're also developing innovative programs for preventing illness and improving patient health. Learn more about how we're serving our communities.
Prompt access to top medical specialists: Your medical group doctors are closely connected to — and work collaboratively with — other trusted health care professionals in our group. That means we can arrange prompt referrals if you need specialized services and treatments. Our shared, electronic medical record system also helps us immediately share your health information with other experts within our group.
Up-to-date research and treatment: Our medical group doctors regularly participate in UMass Medical School research and the latest clinical trials. You may have access to new treatment options that aren't widely available. Learn more about our research and commitment to medical education.
Respectful care: We strongly believe that courtesy is an important part of excellent medical treatment. Read our Physician Pledge.
Find a UMass Memorial Medical Group Doctor
Looking for a great doctor? Use our online directory to locate a UMass Memorial Medical Group doctor near you or call 855-UMASS-MD.
Our Locations
Find a UMass Memorial Health Care location near you or call 855-UMASS-MD.