Center for Mindfulness Instructors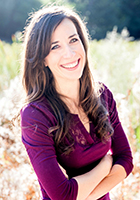 Colleen Camenisch, MBA
Certified MBSR Teacher
Education
Formal Education:
Post Graduate Course sponsored by the United Nations (ILO) in conjunction with the University Institute of European Studies:  International Business and Trade Law, Torino, Italy. 
Master of Business Administration, University of Nevada, Reno. August 2003
Bachelor of Science, Business Administration, University of Nevada, Reno. December 2001
Mindfulness and Meditation Training:
Completed teacher certification to teach Mindfulness Based Stress Reduction (MBSR) through the Oasis Professional Education program at UMASS Center for Mindfulness.
Completed facilitator training for the Mindful Practice curriculum which is designed for health care professionals. 
Completed the Advanced practitioner meditation program through Spirit Rock Meditation Center.
Completed the Dedicated Practitioner meditation program through Spirit Rock Meditation Center.
Focus and Interests
My main interest is support others on the path the personal wellbeing and feeling more connected and engaged in their everyday lives.  The other areas I specialize in are:
Mindfulness in Organizations
Mindfulness in Healthcare
Bio
Colleen Camenisch has been teaching Mindfulness Based Stress Reduction (MBSR) programs along with other meditation courses for over a decade, and is also an MBSR teacher trainer.  In addition to MBSR courses, she has taught many modified programs for large companies and hospitals, including a program for victims of trauma at Spaulding Rehabilitation Hospital in Massachusetts.  She is also trained in the Mindful Practice Curriculum and has taught mindfulness programs for health care workers through the Nevada Physician Wellness Coalition.
Colleen's other professional experience includes a Master's Degree in Business and a Bachelor's Degree in Marketing from UNR.  Additionally, she completed a post-graduate course in International Business and Trade Law at the United Nations International Labor Organization.  She also works part-time as the Executive Director for the Nevada Physician Wellness Coalition.
Her practical business skills coupled with her extensive formal education have brought a unique combination of professionalism, knowledge, and sincere compassion to all of her work.  In all of her personal and professional endeavors, she strives to find ways to make communities and the world at large a better place.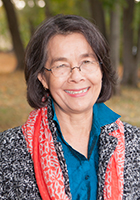 Meg Chang
Certified MBSR Teacher
Education
EdD, Adult Learning and Leadership, Columbia University Teachers College, 2002
MS, Dance/Movement Therapy, City University of New York, Hunter College ,1982
BFA, Dance Department, Temple University, 1977
Certified Kinetic Awareness™ Teacher, 2001
American Dance Therapy Association, Board Certified Dance/Movement Therapist (BC-DMT 338)
New York State Creative Arts Therapist (LCAT), License #000796
Focus and Interests
Inclusion, diversity, and equity in the teaching and practice of mindfulness
Bodymind and dance/movement pathways to awareness
Intercultural education and training
Bio
Meg is a licensed dance/movement therapist who studied and began teaching Mindfulness Based Stress Reduction (MBSR) at the original Stress Reduction Clinic at the University of Massachusetts Medical Center in Worcester, Massachusetts under the supervision of Saki Santorelli, Jon Kabat-Zinn.
Introduced and taught MBSR to patients of the Spencer Cox Center for Health at St. Luke's-Roosevelt Hospital in New York, as well as to home-bound elderly there and, in 2001, to UN peacekeepers in Kosovo.
As a clinician, developed support groups and programs for women affected by domestic violence.
Worked as a dance-movement therapist in psychiatric facilities, medical settings, and in private practice. Currently adjunct faculty in the dance/movement therapy Masters program at Lesley University in Cambridge, MA.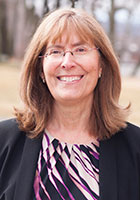 Brenda Fingold, JD, MA
Certified MBSR Teacher
Education
MA, Pastoral Studies, Andover Newton Theological School, 2015
JD, New York University School of Law, 1984 
BA, Sociology, University of Massachusetts, Amherst, 1981
Stanford University Chronic Disease Self-Management Program, Master Trainer of "My Life, My Health" programs for people dealing with persistent health conditions
Kripalu Center for Yoga and Health in Lenox, MA, Certified Yoga Teacher
Mind/Body Medical Institute (now the Benson-Henry Institute for Mind Body Medicine at Massachusetts General Hospital), professional training
Beverly Hospital Department of Pastoral Care, accredited by the Association for Clinical Pastoral Education, Level I Clinical Pastoral Care Unit
Bio
Brenda Fingold is a Certified Mindfulness-Based Stress Reduction (MBSR) teacher and has been teaching mindfulness and well-being strategies for almost two decades. Most recently, Brenda was the Assistant Director for Workplace and Leadership Education at the Mindfulness Center at Brown University School of Public Health. She joined Brown from the Center for Mindfulness at UMass Chan Medical School, where she was the Manager of Community and Corporate Programs.
Previously, Brenda spent 17 years at the Boston law firm of Hale and Dorr (now WilmerHale), where she was a litigator and the Partner Responsible for Training and Professional Development. Brenda has been practicing mindfulness since 1998, when she was encouraged by her then Managing Partner to invite the founder of MBSR, Jon Kabat-Zinn, into her law firm to help lawyers reduce stress and better navigate the inherent challenges of a demanding professional life. Inspired by the benefits of the program and her experience of mindfulness as a vehicle for well-being, thriving and sustaining optimal performance, Brenda left the  law to study and then teach mindfulness.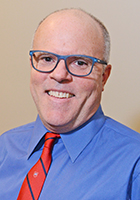 Bob Linscott, M.S., MTS
Certified MBSR Teacher
Education
B.S., Emerson College, 1988
Master of Theological Studies, MTS, Harvard Divinity School, 1997
Focus and Interests
Diversity and Inclusion in the teaching of mindfulness
Bringing mindfulness to underserved populations
Bio
Bob Linscott is an MBSR instructor at the Center for Mindfulness at UMass Memorial Health. Bob has dedicated most of his career towards issues of diversity and inclusion working with underserved populations. He spent several years living with the Dine' (Navajo) on the reservation in Arizona and travels regularly to Nepal to assist with The Nepal Orphans Home, the orphanage his brother founded in 2005. Bob is the Assistant Director of The LGBT Aging Project at The Fenway Institute, a Program of Fenway Health.
Bob has been teaching meditation and mindfulness for over 20 years. Bob co-founded a meditation group in Jamaica Plain which is now in its tenth year. Currently, through a grant with The Tufts Health Plan Foundation, he has been offering MBSR for LGBT elders since 2013. Bob holds a master's degree in comparative religion from Harvard Divinity School.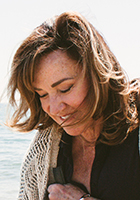 Christine McNulty-Buckley, DNP, MBA, RN CPHQ NEA-BC, Caritas Coach®
Associate Professor, Endicott School of Nursing
Certified MBSR Teacher
Education & Training
Doctor of Nursing Practice, MGH Institute of Healthcare Professions
Executive Masters in Business Administration, Boston University
Bachelor of Science in Nursing, Boston College
Certified MBSR Teacher, UMass Center for Mindfulness & Brown University
Certified Koru Mindfulness Teacher, Duke University
Wellcoaches® Certified Health & Wellness Coach
Focus & Interests
Mindfulness-Based Health & Wellness Coaching
Mindfulness Micro-practices: Integrating Mindful Awareness in Everyday Activities
Mindfulness, Self-Compassion, & Resiliency Education for Nursing, Medical Students & Healthcare Teams
Bio
After many years in clinical practice, nursing leadership, and education, Christine was struck by the significant stress evident among healthcare teams and shifted her focus to introducing mindfulness as a tool to cultivate resiliency and mitigate burnout. In her current role at Endicott College, she focuses on integrating mindfulness and resiliency training into the formal education of nursing students and also continues to offer a variety of Mindful Wellbeing & Resiliency programs in both the academic and clinical settings. In addition, Christine offers both individual and group Mindfulness Based Health and Wellness Coaching to foster the creation of sustainable, personalized pathways for mindfulness and wellbeing. Mindfulness Based Health and Wellness Coaching provides the foundational support to build and lead a flourishing life. Here at UMass Memorial Health Care, Christine leads 8-Week MBSR and Mindfulness Tools courses open to all, and she is always inspired by mindfulness teaching and learning through community and connection.
Outside of work, Christine enjoys keeping active (preferably by or on the ocean) while spending time with her adult daughters, pups, and family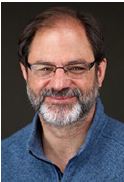 Juan J Miret, PhD
MBSR Teacher
Education
Master of Science, Biochemistry and Clinical Biochemistry, University of Buenos Aires,
Argentina, 1983
PhD, Biological Chemistry, University of Buenos Aires, Argentina, 1990
Post Doctoral Research Associate, UMass Medical Center, Worcester, MA 1990-1996
Bio
As an MBSR instructor, Juan (JJ) aspires to help others to reduce their stress, increase their well-being, and fulfill their
life goals. Juan has been practicing mindfulness meditation since 1995, which has provided him some experience
and knowledge he would like to share for the benefit of others.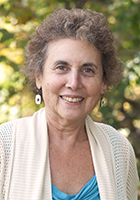 Elana Rosenbaum, MSW, MS, BA
Certified MBSR Teacher
Education and Training
MSW in Clinical Social Work, University of Washington Graduate School of Social Work
MS in Education, Yeshiva University Ferkauf Graduate School
BA, City College of New York
Focus and Interests
Mind/Body medicine and the application of mindfulness to cancer and chronic illness
Training for healthcare organizations and professionals
Mindfulness in social work
Bio
Elana Rosenbaum, MS, LICSW, is a leader in the clinical application of mindfulness meditation to cancer care. Elana has expertise and experience as a psychotherapist and her use of mindfulness in LICSW psychotherapy; particularly her specialty in working with cancer patients. She has authored Here for Now: Living Well with Cancer through Mindfulness (Satya House, 2007), Being Well (even when you're sick) (Shambala, 2012), the basis of many workshops,The Heart of Mindfulness-Based Stress Reduction: a MBSR Guide for Clinicians and Clients, and created audio-CDs with guided meditations. In 1995 she was diagnosed with Non-Hodgkin's lymphoma and subsequently underwent stem-cell transplantation. Her ability to thrive and embody mindfulness in the face of adversity led to the development of a mindfulness-based intervention for bone marrow transplant patients at the University of Massachusetts Medical Center, Emery University and Dana Farber Cancer Institute. Elana worked directly with Jon Kabat-Zinn as one of the founding teachers at the Stress Reduction Clinic at the University of Massachusetts Medical Center, and continues to teach as a certified MBSR senior teacher and member of the staff. She's been teaching and educating patients and healthcare professionals in mindfulness, including leading cancer centers, for over 25 years.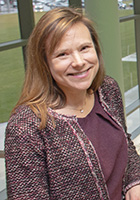 Tina Runyan, PhD, ABPP
MBCT Teacher
Professor, Department of Family Medicine and Community Health
University of Massachusetts Chan Medical School
Education and Training
Mindful Practice Facilitator Training, 2018
MBCT Training, 2017
ABPP, Clinical Health Psychology, 2010
PhD, Clinical Psychology, Virginia Tech, 1998
M.S., Virginia Tech, 1995
B.S., University of Maryland - 1992
Focus and Interests
Mindfulness-Based Cognitive Therapy (MBCT)
Mindfulness-Based Interventions
Physician Well-Being
Mindfulness-Based Skills Training for Clinicians
Bio
Dr. Runyan is a professor in the Department of Family Medicine and Community Health at the University of Massachusetts Chan Medical School. Dr. Runyan serves as the house officer counselor for Graduate Medical Education at UMMS, treating resident and fellow physicians. She is passionate about developing and implementing education, training, and policies to promote clinician well-being in medicine and is the co-founder of Tend Health.
Dr. Runyan previously served as the director of Behavioral Science for the Worcester Family Medicine Residency Program, director of integrated behavioral health, and the director of a post-doctoral fellowship in clinical health psychology in primary care. As an MBCT instructor, she draws heavily from her own mindfulness practice, training as a 200-hour registered yoga teacher, training in Mindfulness-Based Stress Reduction (MBSR), and her deep roots in health psychology.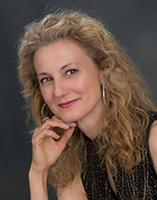 Erin Sharaf
MBSR Teacher
Education and Training
Doctoral courses in education and organizational leadership, Northeastern University
MA, Integrative Medicine specializing in mindfulness, Lesley University
Graduate Certificate in Physician Associate Studies, Yale University School of Medicine
BA Biology, Rhode Island College
Certified Life Coach, Martha Beck Institute
Mindfulness and Meditation Training:
MBSR Teacher Training, Oasis Institute, Center for Mindfulness, UMass Chan Medical School
Mindful Practice training for healthcare professionals, University of Rochester
Certified to teach Mindfulness Based Eating Awareness Training (MB-Eat)
Trained in Mindful Self-Compassion (MSC)
Mind-Body Medicine Institute at Massachusetts General Hospital
Clinical Skills Training in Mind-Body Medicine
Positive Psychology
Spirituality and Healing in Medicine
Focus and Interests
Primary focus is to introduce mindfulness to as many people as possible as a means to cultivating greater wisdom and compassion in the world. Specific areas of interest include:
Mindfulness for healthcare providers and educators
Mindfulness based health and wellness coaching
Nature based mindfulness, eco-intimacy
Engaged, ethical mindfulness for societal change
Bio
Erin has been teaching MBSR and other mindfulness-based interventions since 2009 and is a certified mindfulness teacher through the International Mindfulness Teachers Association (IMTA). A decade as a primary care provider taught her that tools to alleviate stress are crucial components to health. She enjoys delivering heartfelt applications of mindfulness and has created and taught programs for institutions like Boston Medical Center, Brigham and Women's Hospital and Warren Alpert Medical School at Brown University.
Erin was the content creator for a mindfulness app for healthcare providers and has given mindfulness workshops and talks at national conferences like SXSW, The World Happiness Summit and the National Alliance for Charter Schools. She worked as a professor of health sciences and developed a university course called Mindfulness: Theory and Practice which was rated in the top 5% of classes by students. She regularly attends retreats at Insight Meditation Society to deepen her own mindfulness practice. A former professional figure skater, Erin still loves skating, dancing, being out in nature, and working for a more peaceful and just world for all beings.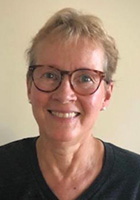 Eva Tsuda, MD
MBSR Teacher
Associate Professor, Program in Molecular Medicine, University of Massachusetts Chan Medical School
University of Massachusetts Chan Medical School
Education and Training
MD, Semmelweis Medical School, Budapest, Hungary, 1976
MBSR teacher training, Center for Mindfulness, UMass Chan Medical School, 2017, 2019
Focus and Interests
Community mindfulness meditation sits
MBSR for patients living with chronic diseases
Role of MBSR in Public Health
Bio
Eva Tsuda completed her medical studies in her native Hungary. She has a long career in academic research in immunology and virology. Based on her professional and life experiences she has an in-depth understanding of the physiological-medical consequences of every day stress on the health of individuals and populations. Eva has been practicing mindfulness meditation for 14 years, and brings her open-minded curiosity and love of life-long learning to teaching MBSR.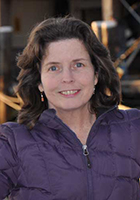 Ginny Wholley
Certified MBSR Teacher
Bio
Ginny is a certified instructor of mindfulness-based programs, qualified by the University of Massachusetts Chan Medical School, Center for Mindfulness to instruct MBSR* and certified by Brown Mindfulness Center, Brown University School of Public Health, and also a certified Kripalu yoga teacher.
Ginny has a gift for creating learning environments that foster self-exploration and discovery. She finds joy in supporting individuals and communities in their self-reflective journey and transformation.
For 20 years she has taught highly rated classes in meditation, yoga and contemplative practices in community organizations, schools, businesses, mental health organizations, and private studios.
Ginny has 25 years of business management experience developing teams and leading them to succeed.   She has an empathetic understanding of the unique stressors for corporate employees and the challenges of work life balance. Ginny is versed in creating organizational mindfulness and resiliency programs to support these challenges.
She also founded and operated a successful business consulting and training company that served urban entrepreneurs and venture-backed startups.
Ginny has a certificate in leadership from Northeastern University and is a skilled wilderness and outdoor leader.  She trained with NOLS, National Outdoor Leadership School, AMC, Appalachian Mountain Club, White Mountain Guide, and SOLO, Stonehearth Open Learning Opportunities Wilderness First Aid.
Center for Mindfulness Administration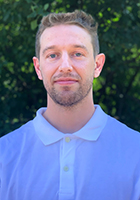 Education
BA, African and African-American Studies, Studio Art Minor, University of Rochester, 2006
Bio
Max has dedicated his professional career to helping those in need. As a classroom teacher for over a decade, he worked in various settings including public schools, therapeutic assessment programs, and juvenile detention centers. He showed particular interest in collaborating with clinical therapists to support students suffering from depression, anxiety, and other mental health conditions. He has had the opportunity to teach all subjects to all age groups, from high schoolers to infants.  As a Coordinator for the Sirimangalo International Buddhist Meditation Society, Max has supported meditators from all over the world. He is an Administrator for the Digital Pāli Tools organization, which develops software to explore the Pāli language. Max also teaches meditation to children, adults, and businesses.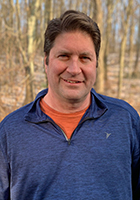 Tony Maciag, BFA
Program Manager & Senior Instructional Technologist
anthony.maciag@umassmemorial.org
Education
BFA, Media, Massachusetts College of Art and Design, 1990
Bio
Tony joined the Center for Mindfulness at UMass Chan Medical School in 2011 as an Instructional Technologist.  Previous to that he had been with the IT department at UMMS for 12 years, beginning as a staff photographer in the Summer of 1999. His experience throughout that time offered many opportunities for growth and learning in the areas of multimedia content development, desktop support, website management, faculty and staff training, hardware and software solutions, and a host of other technical adventures that served him well for his role of 'all around tech guy' for the CFM.  He was a driving force in many CFM initiatives, including the first live online course offerings, website re-design, new digital marketing tools and analytics, and a state-of the-art update of conference and classroom technology. In the Summer of 2019, when the Center transitioned from UMass Chan Medical School to UMass Memorial Health, Tony came on as Program Manager and Senior Instructional Technologist, supporting participants and teachers of the CFM with energy, enthusiasm, and good humor.