If you have heart failure (HF), our care team at UMass Memorial Medical Center in Worcester, MA, can help. The only comprehensive HF program in Central Massachusetts, our cardiologists and nurse practitioners can help you feel better and live life to the fullest. Our advanced treatments focus on providing symptom relief and keeping you in the comfort of your own home instead of the hospital.
What Is Heart Failure?
The heart is a muscle that pumps oxygen-rich blood to all parts of the body. When you have heart failure, the heart can't pump as well as it should, and your cells don't get enough blood and oxygen. This results in fatigue and shortness of breath, so daily activities often become difficult. HF has no cure, but lifestyle changes can help. If your disease worsens, advanced treatments are needed.
 
Nationally Recognized
The Heart Failure Program is nationally recognized as High Performing by US News and World Report.
Reducing Hospital Admissions and Improving Health

Abbott, Abbott 'A', and CardioMEMS are trademarks of Abbott or its related companies. Reproduced with permission of Abbott, © 2021. All rights reserved.
 
Our unique programs help keep you out of the hospital.
CardioMEMS HF System, a remote sensor (see image), allows you to be monitored outside of the hospital environment. It has been proven to significantly reduce hospital admissions and improve your health and outcomes. Staff monitors changes and can adjust your treatment plans or medications before the symptoms become a problem.
We refer patients to our Hospital at Home program, an innovative way for you to receive high-quality, hospital-level care in the comfort and familiarity of your own home.
With our new Mobile Integrated Health program, paramedics visit homes to monitor your health and provide treatment when needed. Visits may include care coordination and a telehealth visit with the doctor.
Care for Advanced Heart Failure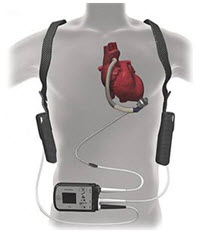 HeartMate 3 is a trademark of Abbott or its related companies. Reproduced with permission of Abbott, © 2020. All rights reserved.
Advanced heart failure occurs in around 10% of patients with heart failure and can leave you unable to perform daily activities. If you have reduced heart pump function and continue to have fatigue and shortness of breath with your daily activities despite taking your medications, or if you can't tolerate medications due to low blood pressure you may have advanced heart failure. We offer: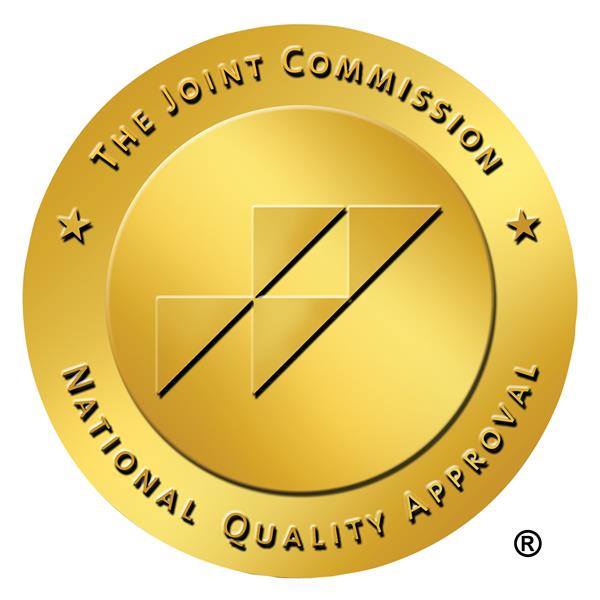 Nationally Recognized
Ventricular Assist Device Program Was Awarded The Joint Commission's Gold Seal of Approval.
Evaluation for heart transplant in partnership with Tufts Medical Center. You will be assessed at UMass Memorial Medical Center, go to Boston for the transplant, and then come back to UMass Memorial for follow-up heart failure care.
 
Extensive Heart Failure Services
Our Medical Center team is nationally recognized and partners with expert cardiac providers to offer a comprehensive program from diagnosis to treatments to long-term monitoring. Our services include:
Comprehensive Structural Heart Disease Program for valve repair or replacement
Electrophysiology services (e.g., pacemakers, implantable defibrillators)
Cardiac resynchronization device therapy to help improve your heart's rhythm and lessen symptoms
Pulmonary Hypertension Program to improve high blood pressure in the arteries of the lung
Post cardiac transplant care
State-of-the-Art research
Cardiomyopathy Center that treats diseases, including sarcoidosis (clusters of inflamed cells impacting the way the lungs work); cardiac amyloidosis (buildup of proteins in the heart impacting function); myocarditis (inflamed heart muscle); and hypertrophic cardiomyopathy (thickened heart muscle impacting pumping)
 
Meet Our Team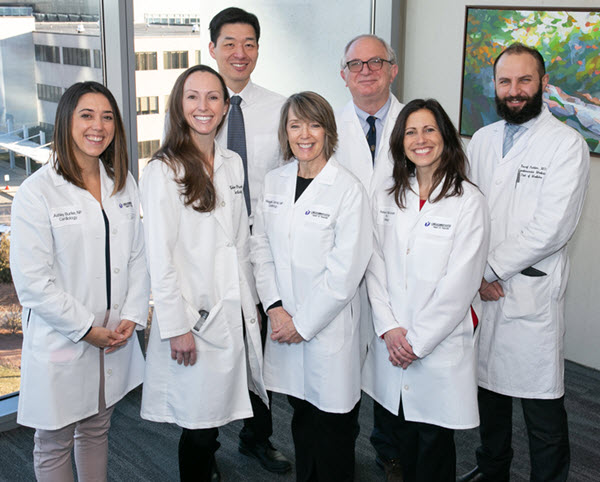 Pictured from left: (back row) Jeff Shih, MD, Theo Meyer, MD, Youssef Rahban MD; (front row) Ashley Burke, NP, Kelley Prokop, NP, Maggie Cabral, NP, Rebecca Takis-Smith, PA