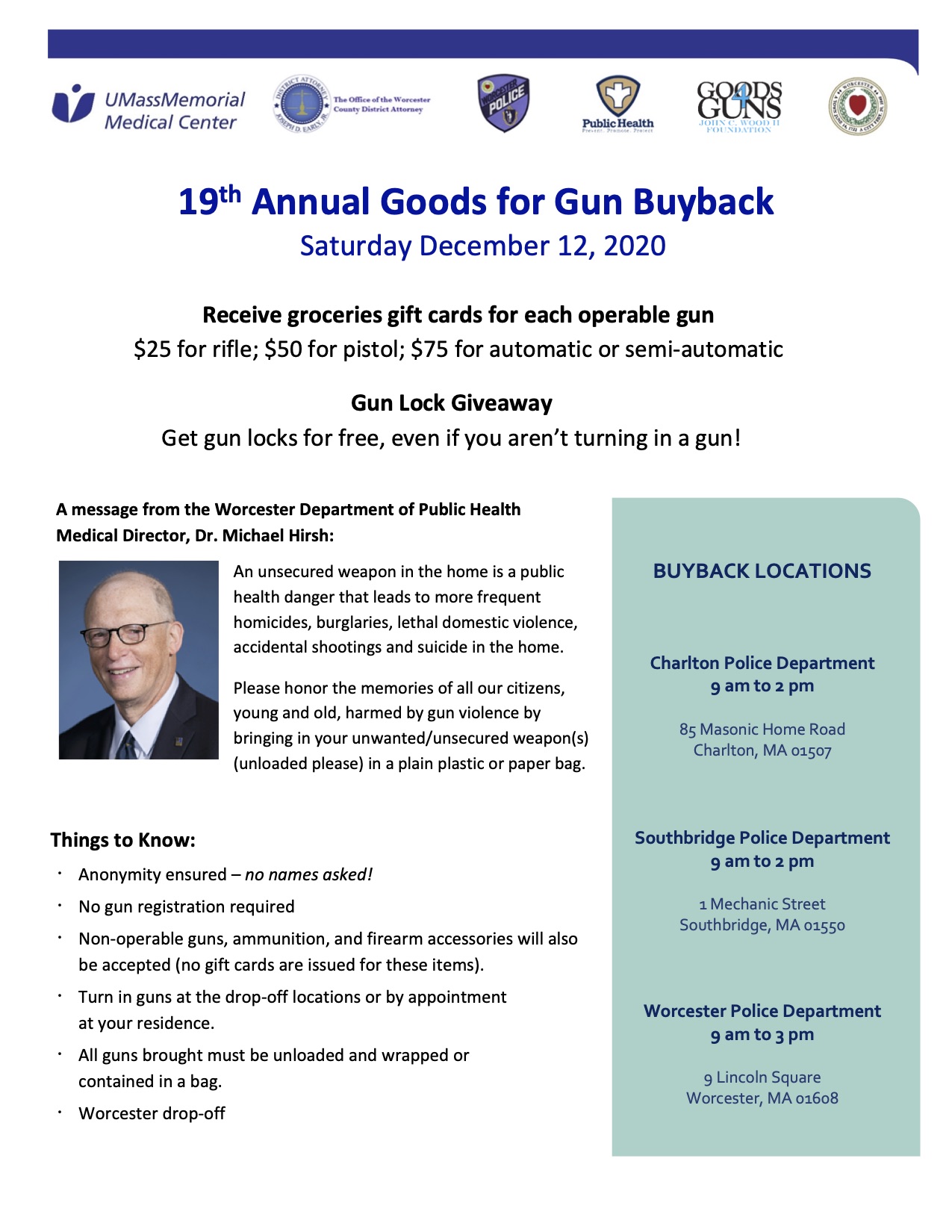 Goods for Guns, established in 2001, is a gun buyback program that has been a collaborative effort with the Worcester District Attorney, the Worcester Police Department, and the Department of Surgery.
The goals of this program are 1) to remove unwanted improperly stored guns from homes; 2) to educate the community about the increased risk of gun-related injuries in the home and the importance of safe gun storage; and 3) to identify individuals possessing improperly stored guns at home and provide them with safety information and alternatives.  
Facts to Know:
A gun in the home is 22 times more likely to kill a family member or friend than to kill an intruder.
40 percent of homes with children in America have guns, many unlocked or loaded.
In the U.S., firearms injuries are one of the leading causes of death, particularly among youth, claiming nearly 31,000 lives in 2006 alone. (CDC, 2001) (CDC, 2006).
The number of non-fatal injuries is considerable: more than  200,000 per year in the U.S. Many of these injuries require hospitalization and trauma care. 
During the Goods for Guns event this winter and sponsored by the UMass Memorial Injury Prevention Center, the public can anonymously turn in any operable firearm in exchange for a gift card. Through the generosity of financial partners such as Wegmans, the program has collected more than 2,400 firearms and distributed more than 750 trigger locks to those who still have firearms in their homes.
For more information about Goods for Guns events, please contact us injuryprevention@umassmemorial.org.