If you are dealing with vision problems, look no further than the UMass Memorial Eye Center for expert care to improve, preserve or restore your eyesight.
With more board-certified, fellowship-trained eye specialists than anyplace else in Central Massachusetts—here you'll find a complete range of services, from routine eye care to today's most advanced medical and surgical treatments for rare and complex eye diseases. We're committed to offering same- or next-day appointments whenever possible and offer extended hours.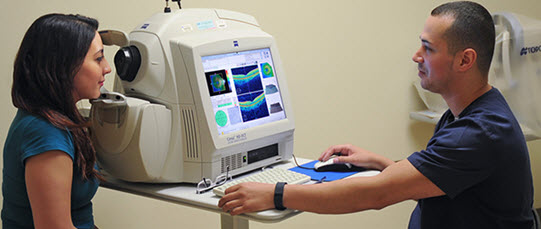 Why Choose UMass Memorial for Eye Care?
An academic medical center, UMass Memorial is the clinical partner of UMass Chan Medical School. Our doctors not only provide superior ophthalmologic care but also conduct scientific research and train the next generation of physicians. This means you benefit from the most current knowledge and latest advances in treating eye disease—right here, close to home.
What's more, our doctors are actively involved with national and international ophthalmology societies, sharing knowledge with colleagues around the world. This extends our reach—and your access—to outstanding vision expertise worldwide.
Eye Care Experts
From comprehensive eye exams to specialty services for virtually any eye condition, you can trust your vision to UMass Memorial's Eye Center, home to the most qualified eye care team in Central Massachusetts.
 
See Better! Live Fuller! Virtual Patient Education Series
These one-hour, free webinars are available to view at your convenience. Learn more about topics related to maintaining the wellness of your eyes. If you haven't registered you'll be asked to register to view the webinar on demand.