UMass Memorial - Marlborough Hospital serves the needs of the MetroWest area and 495 corridor by offering a wide variety of general surgery and specialty surgery services, including:
Inpatient surgery
Outpatient surgery
Minimally invasive surgery
Our convenient location means you don't have to travel far to get expert care. Ensuring that every operation is as comfortable and safe as possible is our top priority.
Types of Surgery Available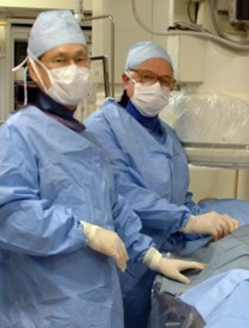 The following surgical procedures are performed at Marlborough Hospital:
Breast surgery
Gastrointestinal
General
Gynecologic
Podiatry
Urogynecologic
Vascular
Pacemaker implantation
Expert Staff
Our surgeons, operating room staff and anesthesiologists are highly trained experts in their fields. Our surgeons use the latest innovative techniques, including minimally invasive surgery, to provide comprehensive patient-centered care.
Preparing for Your Surgery
Before your procedure, you will be asked to preregister with the hospital and participate in preadmissions testing. In many cases, our patients are able to bypass a formal visit to our pretesting office and have all of their pretesting needs taken care of with one simple tele phone call.
During your visit, you will:
Be assessed by a nurse
Receive information about your procedure
Meet with an anesthesiologist
Complete any necessary tests required by your doctor (blood tests, ultrasound, EKG, etc.)
If you have any questions or concerns about your procedure, our team of experts is available to help you throughout the process.
Our Operating Rooms
Our modern surgical suite features advanced technology with four large operating rooms and one minor procedure room.
After Your Surgery
After your procedure, you will receive postoperative discharge instructions, which help to aid in your recovery.
Access to Advanced Care in Worcester
Because Marlborough Hospital is a member of UMass Memorial Health Care, when necessary, our physicians can provide their patients with direct access to more specialized surgeries at UMass Memorial Medical Center in Worcester, including bariatric surgery, organ transplantation, advanced cardiac care and neurosurgery.