UMass Memorial Health Executive and Sherborn Resident Doug Brown Elected as a Member of Prestigious American Antiquarian Society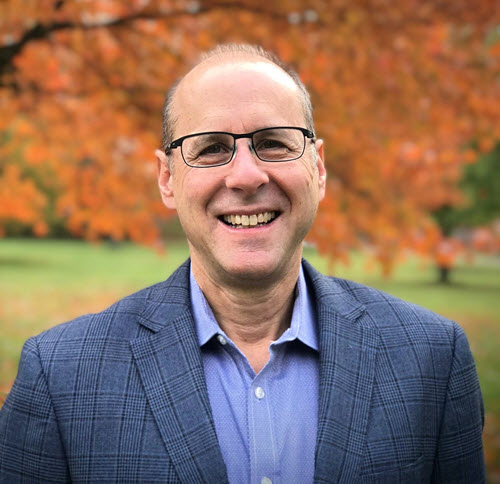 Worcester - Doug Brown, the President of Community Hospitals and Chief Administrative Officer for UMass Memorial Health, has been elected into the membership of the American Antiquarian Society (AAS), one of the world's most prestigious learned societies and research libraries.  This honor was conferred on Mr. Brown for distinction in his field and in recognition of his leadership in the medical and cultural communities of central Massachusetts. 
Founded by revolutionary patriot and printer Isaiah Thomas in 1812, the American Antiquarian Society houses more than four million books, manuscripts, pamphlets, and other materials from the earliest European settlement of North America through the 19th Century.  The AAS welcomes researchers and members of the public from all backgrounds to share in the experience of America's unique story.  Its membership rolls, currently numbering 1,064 over its 200-plus year history, include 14 Presidents, including John Adams, Thomas Jefferson, and Theodore Roosevelt.  Among the many prizes won by AAS members are more than 75 Pulitzer Prizes, scores of Bancroft Prizes, many Guggenheim fellowships, and a few MacArthur awards. 
Mr. Brown has over thirty years of senior leadership experience in government, the law and health care.  In his current role at UMass Memorial, he oversees the system's three community hospitals, its behavioral health provider, and numerous corporate functions.  Brown also leads the organization's pursuit of an "Anchor Mission" – an effort to reimagine the role it plays in its community.  Brown led the negotiations to effectuate the recent merger with Harrington Hospital and recruited the system's first Chief Diversity, Equity and Inclusion Officer.  In the midst of COVID, Brown devoted his entire salary in the month of April last year to a fund to support employees at UMass Memorial who were experiencing financial challenges. 
He has a breadth of experience in both the private sector, where he worked at two large law firms, and the public sector, where he served in senior leadership roles in two separate branches of Massachusetts state government.  These roles included service as an Assistant Attorney General, as General Counsel of the Senate Committee on Ways and Means, and finally as Director of the state Medicaid program in 2003 before coming to UMass Memorial. 
Mr. Brown has made significant contributions to the advancement of health in America through his many writings on health care innovation and improvement and his service to the field locally and nationally.  He was appointed in 2020 to the Board of Trustees of the American Hospital Association and as Chair of its Regional Policy Board for the New England Region.   
He spends much of his time and treasure in serving other non-profit organizations devoted to promoting justice and improving lives, especially those in central Massachusetts.  This includes past service as Chair of the Board of the United Way of Central Massachusetts and current service in leadership roles on the boards of the Worcester Art Museum and Community Legal Aid.  He is active in his Church, the Unitarian Universalist Area Church in Sherborn, Massachusetts, where he has served in numerous roles, including as a past President.
Brown lives in Sherborn with his wife, Jennifer Ryan-Brown.  They have two children, Connor (23) and Caroline (18).
UMass Memorial Health
UMass Memorial Health is the largest not-for-profit health care system in Central Massachusetts with more than 15,500 employees and 2,100 physicians, many of whom are members of UMass Memorial Medical Group and Harrington Physician Services. We are the clinical partner of the University of Massachusetts Medical School. Our comprehensive system includes UMass Memorial Medical Center, UMass Memorial Health – Harrington, UMass Memorial Health – HealthAlliance-Clinton Hospital, UMass Memorial Health – Marlborough Hospital, and UMass Memorial Health – Community Healthlink. Together, we impact every aspect of life in the region by making health and wellness services available to everyone, advocating for social equality and providing economic stability and opportunity. There are many ways to heal. We pursue them all. Relentlessly. Visit www.ummhealth.org.