Should you go to urgent care or the emergency department?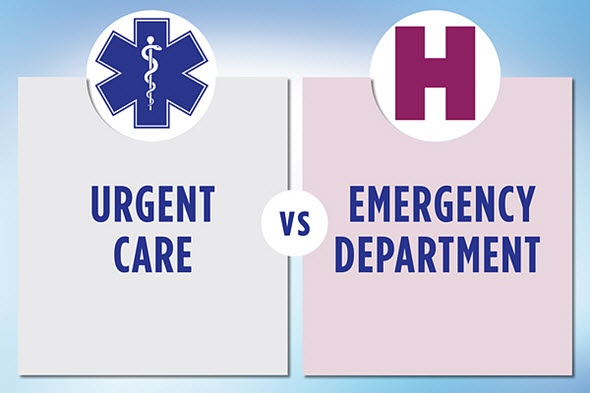 When Illness or injury strike, you need to make a decision on where and when to get your health care. Sometimes it's confusing to know when to go to the emergency room (think shark bite) and when urgent care would be a good option (think dog bite). We hope the below outline helps.
If the urgent care provider thinks you need a higher level of care, they will get you to the ER.
If your condition is life-threatening, call 911 or go to the emergency department immediately.
Urgent Care Is Best for Treating:
Allergic reactions (non life-threatening)
Animal bites
Broken bones
Coughs, colds and sore throats
Ear infections
Mild asthma
Rash or other skin irritations
Sprains and strains
Go to the Emergency Department if You're Experiencing:
Chest pain or pressure
Difficulty breathing
Head injury
Multiple injuries or a possible broken bone in an area like the ribs, skull, face or pelvis
Severe abdominal pain
Severe allergic reactions
Severe bleeding
Sudden, severe dizziness, headache, paralysis, or weakness