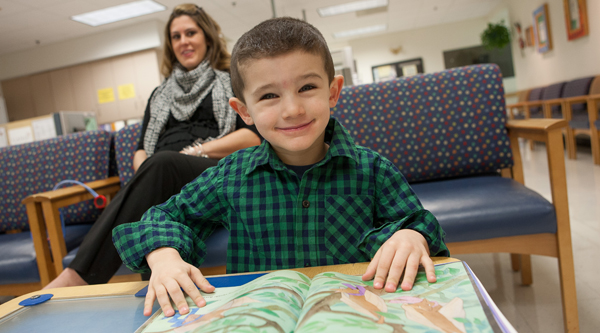 From well child visits to sports physicals to disease management, our UMass Memorial Medical Center and community pediatricians can help.
You'll find a team of more than 30 highly trained and skilled pediatricians close to home in Worcester and surrounding communities, including Uxbridge, Spencer and Webster.
What Is a Pediatric Primary Care Physician?
A pediatric primary care physician – or pediatrician – is a medical doctor who is specially trained to care for infants, children and teens. Each doctor has completed medical school as well as a three-year residency in pediatrics.
Family medicine doctors also treat children. Adolescent medicine specialists at the UMass Memorial Children's Medical Center are trained in the unique health needs of adolescents ages 10 to 18.
Services Our Pediatricians Provide
Our primary care pediatricians, pediatric nurse practitioners and staff provide care including:
Routine wellness visits and evaluation of your child's medical, developmental and social health
Urgent sick visits and treatment of acute illness
Management of chronic health problems such as asthma, allergies and diabetes
Immunizations, hearing and vision screenings
Sports physicals
Referrals to specialists when needed
UMass Memorial brings pediatric primary care to our communities and neighborhoods through a mobile care service. Learn about our Ronald McDonald Care Mobile offering dental and medical services. In addition, we provide primary care for foster children in Worcester through our FaCES Clinic.
See a list of our Pediatric Primary Care Locations.