Pediatric and Adolescent Gynecology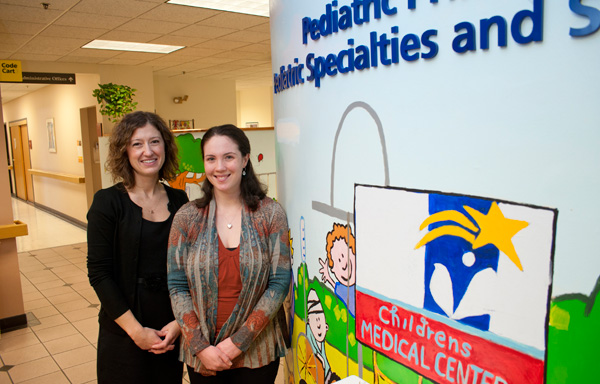 When your infant, child or adolescent needs gynecologic care, you can be assured that she will receive sensitive, expert care. Providers in our Pediatric and Adolescent Gynecology Specialty Clinic at UMass Memorial Medical Center treat complex gynecologic problems in young girls from birth through age 18.
Pediatric and Adolescent Gynecology Services in Central Massachusetts
We provide consultations and treatments for complicated problems of the female reproductive system that may require medical or surgical care. You can expect special consideration and respect for the physical and emotional needs of children and young women – and their parents.
Our team, which includes a doctor and nurse practitioner, offers the most advanced treatments for a range of complex pediatric and adolescent gynecology conditions, including:
Congenital anomalies (defects that are present from birth) of the vagina, cervix and uterus
Early and delayed puberty
Amenorrhea (the absence of menstrual periods)
Adnexal masses (a growth or lump next to the uterus that usually starts in the ovary or fallopian tube)
Contraceptive management, including the placement of implants and intrauterine devices (IUD) and management of medically complex patients
Vulvar lesions (abnormal growths or skin conditions of the external female genitals)
Chronic pelvic pain and endometriosis
Adolescent Medicine Specialists
Our adolescent medicine specialists also provide care for young girls with more common gynecologic concerns such as menstrual irregularity, contraceptive (birth control) counseling and management, and sexually transmitted infections. Learn more about adolescent medicine.