Patient Stories: Sports Medicine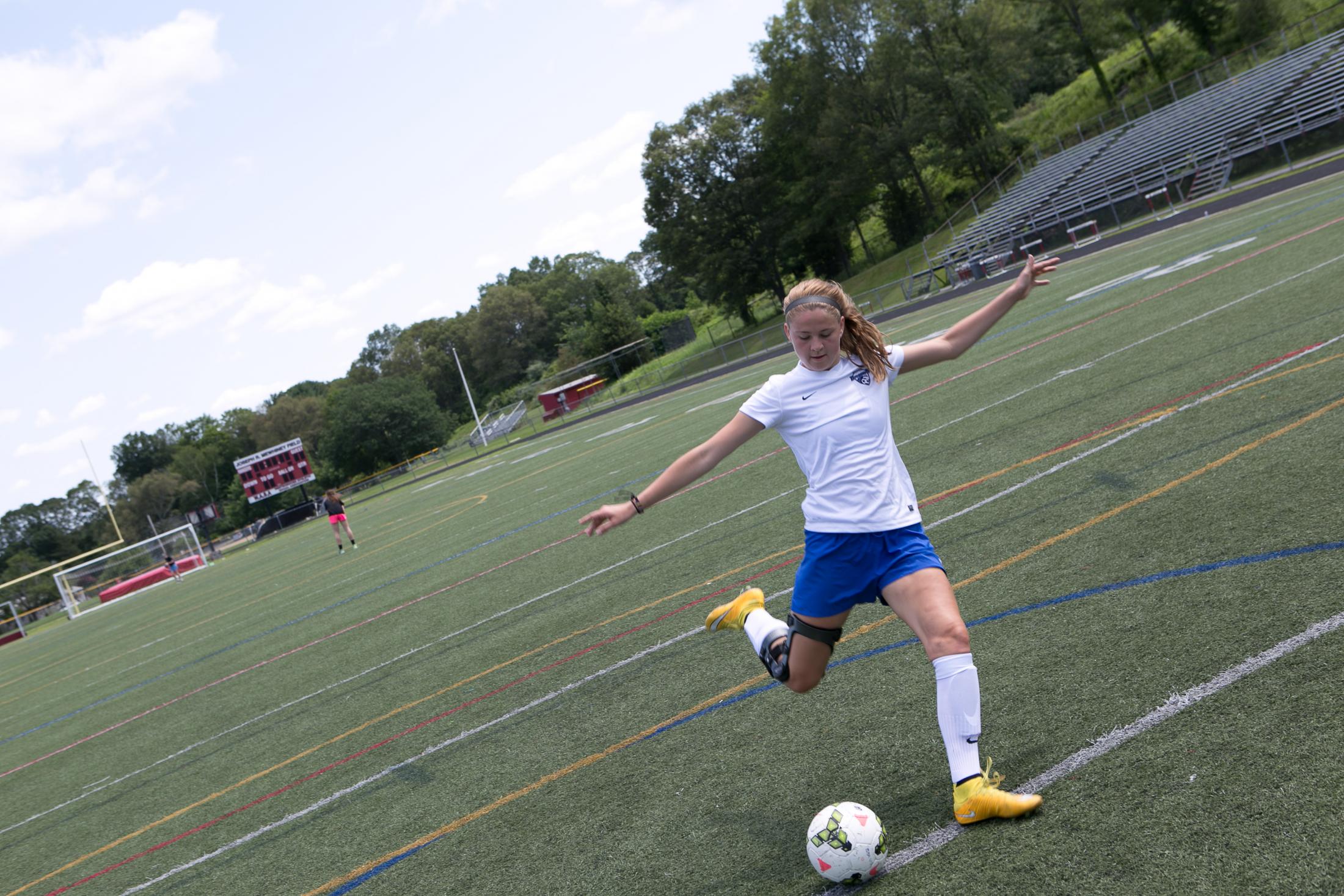 At age 16, elite soccer player Jenna Thomas tore her anterior cruciate ligament (ACL), a ligament in her knee. 
A visit to Lee Mancini, MD, sports medicine physician of UMass Memorial Orthopedics in Westborough, took an MRI and confirmed that Jenna would need surgery. Dr. Mancini recommended Nicola DeAngelis, MD, orthopedic surgeon, UMass Memorial Medical Center. Jenna's family researched many surgeons, both in Worcester and Boston, and chose Dr. DeAngelis for his outstanding reviews and experience performing arthroscopic hamstring surgery, a unique surgical technique.
Dr. DeAngelis and his staff made Jenna and her family feel very comfortable through the whole process. He thoroughly explained the procedure, reviewed X-rays and images, all while calming Jenna's nerves.
After a successful surgery, long-term recovery, physical therapy and at home exercises, Jenna is now back on the field and playing Division I college soccer for UMass Amherst. She credits Dr. DeAngelis and the UMass Memorial sports medicine team for preserving her knee and soccer career.