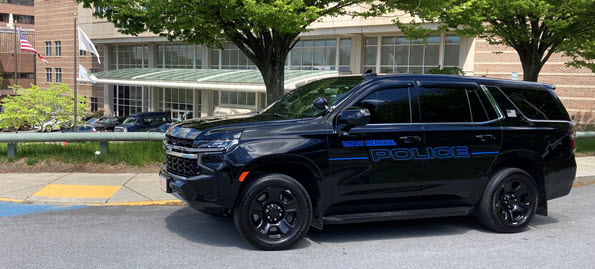 The UMass Memorial Medical Center's Police Department serves the Memorial and Hahnemann campuses with highly-trained professionals who are committed to ensuring a safe and secure environment for patients, visitors and employees. It is dedicated to treating the public with respect while building and maintaining trust and collaboration with the community.
 
Our Services
24-hour police escort, available to escort employees on campus any time of day.
Assistance with car lockouts and battery jumps.
Note: Lockouts are not always successful. We encourage you to carry two sets of car keys.
Rape Aggression Defense (RAD) Class: Our in-house instructors are certified to teach the RAD 12-hour program to both females and kids.
Parking Enforcement, Appeals, Payments
For additional information, please visit the Medical Center Parking and Directions page.
Payment Procedures
Upon receipt of a parking violation, the owner/operator may pay the fine in person at the Badging/Parking Office via check or cash. Checks must be made out to UMass Memorial Health. 
Payment of the fine within 21 days of the date of the violation will be considered final disposition of the case. If not paid within 21 days, a $5 late fee will apply.
Payment by check may be mailed to:
Parking Office
UMass Memorial Medical Center
119 Belmont Street
Worcester, MA 01605
Parking Violation Appeals
The owner/operator may choose to contest the violation. This must be done within 21 days from the date of the violation. 
Please fill out this Parking Violation Appeal Form, attach the ticket to it, and send it to the address listed on the form. You can assume that your appeal has been granted (judgment in your favor) unless you receive a written notification of it being denied within 15 days of your appeal.
Request Police Report 
Records are available upon request, for the purpose of filling out a police report.  Fill out the Records Request Form and either drop it off in person or mail it to the address provided on the form.
A Message From Chief Daniel J. Karle
As a department. We are committed to providing you the safest environment while you visit our campuses so our caregivers can deliver the highest level of care to our patients. We kindly ask that you help us keep our campuses safe by reporting any suspicious activity to the nearest staff member or police officer. We sincerely appreciate your partnership and hope that you have a wonderful experience at UMass Memorial Medical Center.