Michelle Rodriguez, Human Resources Generalist, UMASS MEMORIAL HEALTH - COMMUNITY HEALTHLINK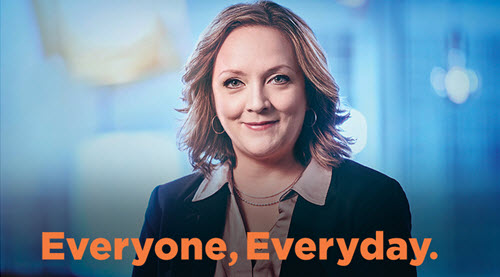 Michelle Rodriguez cares for the caregivers who provide behavioral health and other services to adults, youth and families across the region through UMass Memorial Health – Community Healthlink (CHL). She meets with new hires, reviews their benefits, hands them their ID badges and makes them feel welcomed. As human resources generalist, she is there for whatever CHL's vast team of caregivers needs — from access to resources, to guidance on procedures, to offering support when it's most needed.   
Caring for our caregivers comes naturally to Michelle, which is why she's a great fit for the human resources (HR) team. "In HR, we pride ourselves on being able to listen to our employees and respond to their needs," Michelle said. "We provide them with a confidential place to talk about any issues or concerns. If we see an employee sitting in our hallway, they're going to be addressed within five minutes. We want them to be heard and feel a sense of trust with us." 
Part of establishing that trust, Michelle says, is her commitment to the Standards of Respect and to promoting diversity, equity, inclusion and belonging in the workplace and in the community. 
"We have nearly 1,000 employees working in a huge array of programs, from early intervention to geriatrics," Michelle said. "We have RNs and medical assistants, occupational therapists, food service workers and residential counselors … an awesome array of people from diverse cultures and backgrounds. It's important for our staff to understand the people we serve, including bilingual staff who can translate services to our clients. We're always looking for ways to incorporate more diversity and to make sure that everybody is treated with respect."
For Michelle, the Standards of Respect boil down to applying "common sense" at work, and treating others the way you'd like to be treated. "It means kindness," Michelle said. She felt that kindness and support from her fellow CHL caregivers when she was diagnosed with breast cancer a few years ago, undergoing multiple surgeries and months of treatments. 
"I felt very supported by my work team when I was transitioning back to work," Michelle said. "When employees are struggling or stressed out when they have to take a leave, I can calm them down as I've been through it myself. One of the reasons I pursued a psychology degree is because I am passionate about helping others and I can apply that within my role at CHL."  
When not at work, Michelle enjoys spending time with her teenage daughter, who has autism. Her experience as a single mom with a child with special needs taught her a lot about the importance of kindness. "It's important not to judge a book by its cover," Michelle said. "I've encountered many situations in which people were not kind to me or my child because they simply didn't have an awareness of autism." For Michelle, the Standards of Respect's call to "Be Kind" are words that guide her work as a caregiver, every day … and words to live by.   
To read more stories like Michelle's, visit everyoneeveryday.org. Is there a caregiver who inspires you in their relentless pursuit of healing of our patients, our community and each other? Give them an Everyone, Everyday Shoutout in UMatter Central!