Tony Maciag, Program Manager and Senior Instructional Technologist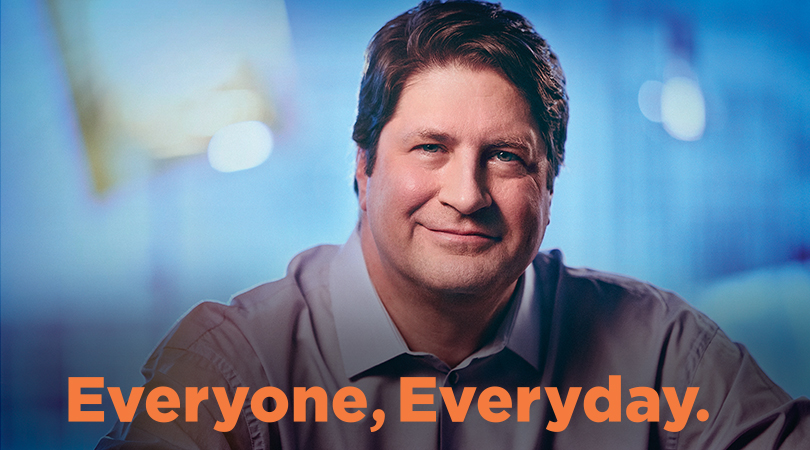 The COVID-19 pandemic forced countless programs to go remote, practically overnight. The UMass Memorial Health Center for Mindfulness was well prepared to make that switch – thanks to Program Manager and Senior Instructional Technologist Tony Maciag.
"We were ahead of the curve when it comes to online/virtual classes," Tony said. "Because we serve a global audience, we've offered online courses via Zoom since 2014. When the pandemic hit, we transitioned our eight-week, in-person Mindfulness-Based Stress Reduction (MBSR) course to a virtual program, which we continue to run virtually. Throughout the pandemic, we offered free weekly virtual meditation classes to our employees as a resource to help support them."
By moving our Center for Mindfulness programs completely online, Tony helped us continue to care for our caregivers and the community – where many people enrolled in programs to help manage their stress. It's familiar territory for Tony, who has worked for the Center since 2011.
"Stress on caregivers wasn't news to us," Tony said. "If you work in health care, it's there … and it was amplified by the pandemic. In the 40-year history of the Center, we've done hundreds of programs for caregivers."
Before joining the Center for Mindfulness, Tony worked for UMass Chan Medical School as a medical photographer and a senior digital multimedia specialist for 10 years. He was drawn to the Center's mission, envisioned by its founder Jon Kabat-Zinn, to help people be their best selves by practicing mindfulness meditation in their everyday lives. For a creative person like Tony, the Center offered a place to apply his many talents and bring his positive outlook to his work.
"We're humbled and moved by stories of transformation," Tony said. "It's not uncommon for participants to say, 'This course changed my life.' We have a wonderful group of teachers and I couldn't ask for better colleagues. We also appreciate [UMass Memorial Health CEO and President] Dr. Eric Dickson's support of our work." Now, Tony is helping the Center launch two shorter, four-week programs – Mindfulness for Managing Pain and Mindfulness Tools – in hopes of appealing to a broader audience, inside and outside the UMass Memorial Health family.
Because stress reduction can take many forms, Tony enjoys gardening, photography, drawing, craft beer and playing bass in an instrumental surf band. He doesn't consider his behind-the-scenes work to support the Center's programming a job; rather, it has become his calling.
"Mindfulness-based stress reduction is so much bigger than all of us," Tony reflected. "It's phenomenal work and it keeps us going. We feel gratitude every day to do our part for the Center for Mindfulness and its growth and possibilities at UMass Memorial Health."
To read more stories like Tony's, visit everyoneeveryday.org.