Pany Malakham, Ambulatory Services Representative, Dermatology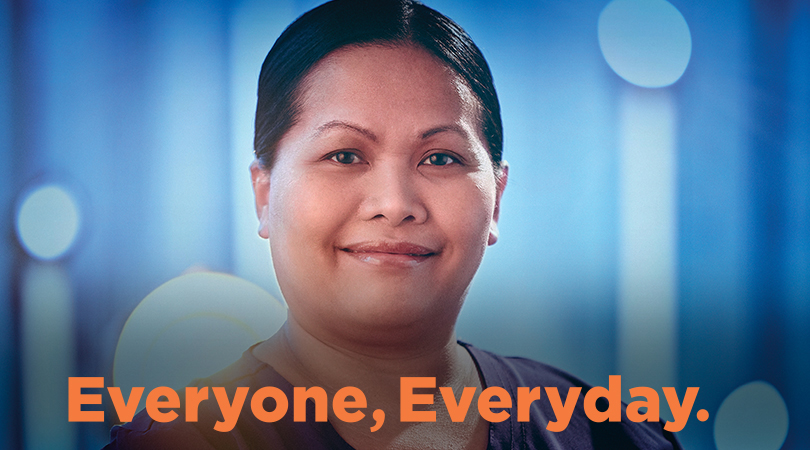 The Department of Dermatology at UMass Memorial Medical Center – Hahnemann Campus is a busy specialty clinic, treating patients for a variety of conditions – from teenagers with severe acne to older adults in need of skin cancer treatments and surgical procedures, including the Mohs technique. Patients from throughout Central Massachusetts seek expert care here. When they do, Pany Malakham has a hand in making sure their visit goes smoothly.
"I'm the go-to person if the front desk has a difficult situation with a patient," Pany said. "I remain calm, listen to what they have to say and do my best to solve their problem. You have to be compassionate. You never know what's going on in someone else's life."
Pany is an ambulatory services representative, and patients who haven't met her in person have likely talked to her on the phone or benefitted from her tireless, behind-the-scenes work. She checks patients in and out, makes appointments, authorizes prescriptions and handles staff scheduling across two floors. She makes sure patients have everything they need for the best possible experience, including access to care beyond dermatology, such as social services, interpreters or financial counseling if needed.
The Standards of Respect guide Pany in her day-to-day work. She believes that everyone deserves to be heard and respected, and in doing so she is able to provide exceptional customer service to our patients while supporting our caregivers.
"We are a team and we help each other out," Pany said. "Everyone here has a voice and we respect each other. If you don't agree, communicate with us and we can listen and discuss it. We are here for our patients and try our best to make them satisfied."
Pany knew she wanted to be a caregiver at a young age. "I always wanted to be in health care," she recalled. "I took a certified nursing assistant (CNA) course through the Red Cross and started out working at a Worcester nursing and rehab center." Pany joined UMass Memorial Health in 2005 as an inpatient CNA at UMass Memorial Medical Center – Memorial Campus, moving to the Department of Dermatology at Hahnemann Campus in 2011.
Now Pany's four children are grown, and she is mom to two French bulldogs, who keep her time outside of work very active. The pups get her up in the morning, and her commitment to helping  our patients and supporting her colleagues keeps her going strong, every day. "The most rewarding part of my job is when a patient we've helped says, 'Thank you.'"   
To read more stories like Pany's, visit everyoneeveryday.org.