Worcester County-based Mass Advantage announces new health plan leadership team

Worcester, Mass – Mass Advantage, the new Medicare Advantage health plan that offers access to the trusted health care providers at UMass Memorial Health, will begin its inaugural Medicare enrollment period with an experienced and accomplished leadership team dedicated to better care for Worcester County seniors and other Medicare-eligible individuals. Today the organization announced the addition of Heather Trafton, Beth Helenius, James Beermann, David Finkelstein, and Maggie Perritt to its leadership staff. This leadership team with chief executive officer (CEO), Mary Hsieh will launch and oversee all aspects of Mass Advantage. 
"This team represents the best of the best healthcare leaders who will enable Mass Advantage to deliver exceptional care to residents of Central Massachusetts," said Hsieh. "Each brings a proven skill set and I could not be more pleased to have them on my team. I expect great things from them in delivering an unparalleled experience to our members and our providers."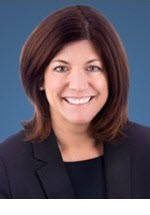 Heather Trafton, PA-C will serve as the Mass Advantage Chief Operating Officer (COO). In that role she will serve as an essential part of the organization's operational growth and ultimate mission: improving health outcomes and enhancing patient experience. Trafton is a recognized leader in progressive risk-bearing organizations with more than a decade of experience in large complex health systems and healthcare technology companies. She served as SVP and COO at Steward Health Care Network, leading their operational expansion across ten states, building the infrastructure to support risk-based contracts for 1.5 million lives across the network. Prior to working in healthcare administration Trafton practiced for 14-years as a Physician Assistant. She holds a B.S. in Biochemistry from Bridgewater State University, a M.S. in Physician Assistant Studies from Northeastern University, and an MBA in Business Administration with a concentration in Healthcare from George Washington University.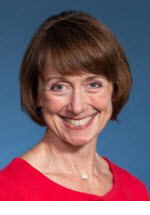 Beth Helenius will serve as the Chief Sales & Marketing Officer focused on maximizing market performance and growth while strengthening community partnerships and opportunities to create positive impact in Central Massachusetts.  Prior to joining Mass Advantage, Helenius was Vice President of Commercial Sales at Fallon Health, where she successfully drove the creation and expansion of both consumer-directed healthcare products and limited network plans. Her experience includes leading Sales, Business Development and Operations teams to achieving exceptional performance. Beth has also led Medicare Advantage sales and operations team. A graduate of Fairfield University, Beth also holds an MA in Health Education from Worcester State College and received her MBA at Worcester Polytechnic Institute. She's completed several Boston Marathons to raise money for organizations like the MS Society, the UMass Memorial NICU and ALS One.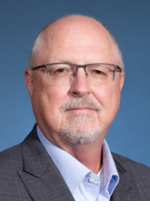 James (Jim) Beermann, CPA, will serve as the Mass Advantage Chief Financial Officer (CFO). In that role, he will oversee all financial operations and guide fiscal policies. Beermann has more than three decades of healthcare experience that has primarily focused on Medicare, Medicaid and Commercial health insurance plans area of business and services. Prior to joining Mass Advantage, he held numerous executive leadership roles in finance, operations, network operations and contracting, and the sales & marketing functions. Jim previously served as the president of a provider-sponsored Medicare Advantage plan. Beermann guided the startup to achieve market-leading sales and three-year NCQA Accreditation. His financial leadership experience also includes regional executive roles at two Fortune 100 Health Plans. Under his watch, both companies experienced significant, sustained profitability and growth.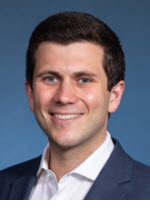 In his role as Chief Strategy Officer David Finkelstein will lead development and execution on strategic initiatives that will improve quality, access, and affordability for seniors in Central Massachusetts. Prior to joining Mass Advantage, Finkelstein was an Operator-in-Residence at Shields Capital. In that capacity he worked with Jack Shields and the Shields Capital team to develop and launch the firm's company-building strategy and execute on Shields Capital's commitment to create better healthcare for patients. He was a cofounder at Union Park Partners, a portfolio company of Shields Capital. Finkelstein has experience in operating, management consulting, and investing roles in healthcare and other consumer-focused industries. He holds an MBA in Value Investing from Columbia Business School, a JD from Columbia Law School, and a BA from Georgetown University.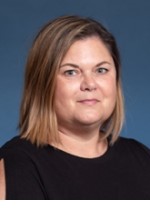 Maggie Perritt is the Medicare Compliance Officer for Mass Advantage. Perritt, a registered Pharmacist and Chemist by trade, is Certified in Healthcare Compliance (CHC) and Healthcare Privacy Compliance (CHPC) and is a Plan Appointed Claims Examiner as well.  She began her career in pharmacy operations, and previously served as the Corporate Compliance Officer for a Pharmacy Benefits Manager (PBM), a Medicare Advantage Organization and a Third-Party Administrator. Perritt has more than 30-years' experience in healthcare and more than 15 years' experience dedicated to compliance with a focus on HIPAA, Sarbanes Oxley, the Deficit Reduction Act, and the Medicare Modernization Act.  She is a licensed pharmacist in six states and remains an active member of the Health Care Compliance Association. Perritt holds BS degrees in both Biochemistry (College of Charleston) and Pharmacy (Medical University of South Carolina) as well as an MBA from the University of Phoenix.
Medicare-eligible Worcester County residents may select Mass Advantage as their health plan when Medicare's annual enrollment period begins on October 15. Coverage for newly enrolled members will begin on January 1, 2022. The plan will give Medicare beneficiaries access to the lifesaving, world-class resources of UMass Memorial Health, as well as to other providers.
The plan will offer multiple in-person and virtual informational seminars for Medicare beneficiaries beginning in October. Additionally, anyone interested in receiving more information about Mass Advantage can visit www.massadvantage.com/learnmore and request information about available options. Details about benefits will be provided after October 1.
Mass Advantage is a Massachusetts health insurance company with a Medicare contract offering HMO and PPO plans. UMass Memorial Health and other providers and physicians are available in our network.
About Mass Advantage
Launched in 2021, Mass Advantage is a health insurance company established to serve residents in Worcester County, Massachusetts. As a licensed HMO, Mass Advantage offers Medicare Advantage plans that provide access to the physicians and services of UMass Memorial Health, as well as other providers. The company was formed as Central Mass Health, LLC doing business as Mass Advantage.