Rachel Ambler, Epic Project Team Lead, UMass Memorial Health Care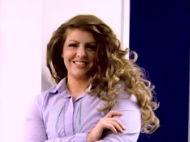 Rachel Ambler relocated from Tacoma, Washington to Worcester to join the UMass Memorial Health Care family of caregivers. With a strong background in health care information management systems, Rachel could have worked for any number of U.S. hospitals. But she chose to come here.
"I chose UMass Memorial for its vision to create an information technology system that will transform patient care," Rachel said. "We're working closely with clinicians to find ways to help them work more efficiently and productively, and to improve the patient experience." She and her team are working to implement the Epic system — an electronic health management platform that will merge all patient records into one integrated system. 
"For patients, this means not having to fill out the same questionnaire over and over again," she said. One record will follow the patient wherever they go, whether it's to get an X-ray, see a medical specialist, or meet with a pastoral caregiver. "Patients will also have access to new tools and their medical information online to take a more active role in their own health care. We want to engage them as partners in their own wellness."
Rachel enjoys the people side of software engineering most. She was drawn to the health care environment so she could use her information technology skills to help doctors, nurses, staff and patients all work together more effectively. "The folks here have been extremely welcoming," she said. "UMass Memorial is migrating toward a culture where we are all part of the caregiving process. I'm proud to be working behind the scenes to impact patient care, every day."
Meet our other caregivers at everyoneeveryday.org.