Rafael Herrera, HVAC Technician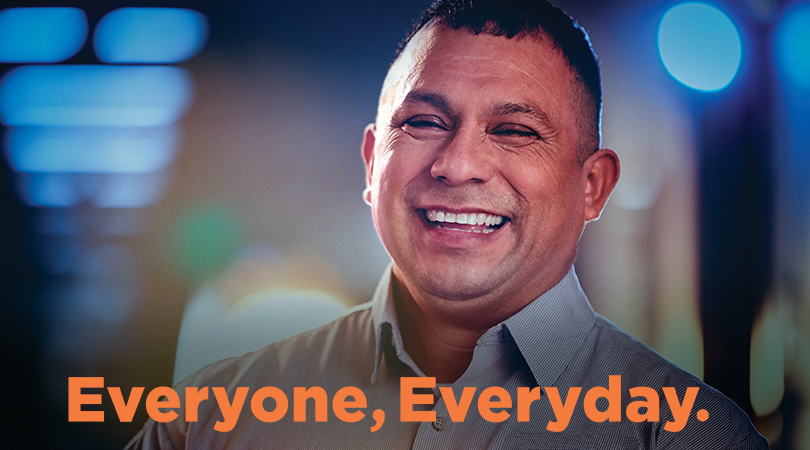 Family means everything to Rafael Herrera. In 2018, when his daughter was critically injured in an auto accident, he rushed to be by her side. She underwent brain surgery at UMass Memorial Medical Center, University Campus and spent weeks in the Intensive Care Unit. At the time, Rafael was working as a commercial HVAC contractor. Every night after work, he came to the hospital to sit at his daughter's bedside, offering his love and support and praying for her recovery.
Rafael recalls the support he received from UMass Memorial Health caregivers. Everyone, from the doctors and nurses to the front desk and facilities/maintenance staff, made sure Rafael was comfortable. Kindness came in the form of a snack, a hot drink or access to a shower so he could stay with his daughter a little while longer. Rafael was so grateful for the care his daughter and family received, he decided to seek work in a health care environment.   
He joined UMass Memorial Health – Harrington as an HVAC technician in April 2019. Now, this caregiver's skills at maintaining and repairing heating, ventilation and air conditioning helps keep caregivers and patients comfortable and safe every day.
"I come in at 6 am, log into the computer and see what work orders we have for the day," Rafael explained. "We need to fix problems before people come in to work."
His job covers the big and little things. This includes making sure temperature and humidity levels are within parameters for all floors and buildings, operating rooms are ready to go, and the water is hot and the ice machines are cold in the kitchen. Patient comfort is a top priority; Rafael will fix a TV or help the nurses change a bed — whatever it takes. "Everybody has a part in this hospital," he said. "Everybody is a little machine. It takes a team."
Rafael grew up in southern Mexico bordering Guatemala. "If I stayed in the rainforest, I would have become a fisherman," Rafael said. "But I wanted to go to school and train for something different." He studied electromechanical engineering in college and found work at resorts in Cancun, Mexico before relocating to Cape Cod and later, Florida. He eventually moved to a small farm in Connecticut, where he resides today with his wife and several dogs, cats, goats and chickens.  
He is happy Harrington Hospital is now part of the UMass Memorial Health family. "It's such a positive chain of events … That now I work for the same [health care system] that was so good to my daughter and my family. Everyone works here very hard and helps each other. I'm very happy to be here."   
To read more stories like Rafael's, visit everyoneeveryday.org.