Sarah Nelson, Clinical Pharmacist, UMass Memorial Health – HealthAlliance-Clinton Hospital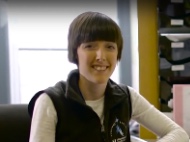 Pharmacist Sarah Nelson cares about accuracy — and our patients. "My role is to ensure the accuracy of the medication before it reaches the patient," she said. Sarah is a pharmacist at UMass Memorial Health – HealthAlliance-Clinton Hospital in Leominster and Simonds-Sinon Regional Cancer Center at the Burbank Campus in Fitchburg. Her work combines the science of pharmacology with great communication skills, as patient interaction is a big part of her role as caregiver. "It's wonderful to get to know patients and address their concerns."
Sarah spends every minute of her day working on behalf of patients' health and well-being. No detail is too small. "We make sure the patient receives the right drugs, dose, route, and frequency, given their kidney and liver functions," she said. "We review a patient's medication profile for drug interactions, possible duplicative therapy, and drug allergies." She also distributes medications within the hospital patient care areas, all while adhering to state and Federal regulations. "That's what we do in a nutshell."
But Sarah's days aren't wholly spent inside pharmacy walls. She can be found in a patient's room or at the infusion center, engaging patients as partners in their own health care. "The image of a hospital pharmacist working in a basement pharmacy is changing," she said. "We now interact more with patients, reassuring them and educating them about their medications." This friendly consultation, said Sarah, can lead to more successful drug therapy and avoid negative health outcomes. "The pharmacist can bring great value to patients in ambulatory care and to high-risk patients, and to prevent readmission."
When she was a Massachusetts College of Pharmacy student, Sarah did rotations at HealthAlliance Hospital. She jumped at the chance when the opportunity to join the staff arose. "We have a great team here," she said. When it comes to patient care, Sarah — who chairs the Medication Safety Committee — says it's a team effort. "Pharmacy can't do it alone," she said. "We work closely with doctors, nurses, information technology and staff. Our workflow is interconnected. We are all caregivers."  
Meet our other caregivers at everyoneeveryday.org.