Afroz Saquib, MD, Internal Medicine Physician, UMass Memorial – Shrewsbury Internal Medicine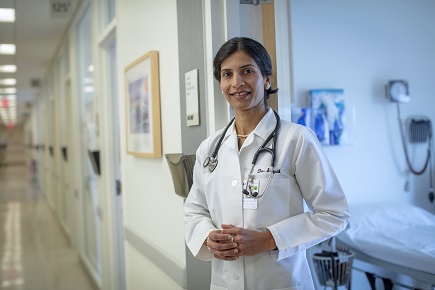 I truly believe the Standards of Respect are the backbone of a successful work environment. And for those of us who work in health care, it forms the basis for true healing. Living by the Standards of Respect is therapeutic for everyone involved. When even a few people observe these standards, they become agents of change. In fact, it is contagious, like a positive culture bug infecting everyone.
Acknowledgment, one of the six Standards of Respect, comes in various forms: greeting each other with a smile or nod, showing gratitude for a helping hand or a kind act, and acknowledging a problem and solving it in an open way. I feel that the Standards of Respect are a powerful tool at that we should all strive to hone for the betterment of our community!
Meet our other caregivers at everyoneeveryday.org.